Xiaomi Mi 10 Lite Zoom - is an inexpensive smartphone with powerful hardware and a 50x zoom camera
May 12, 2020 • new-launch • News • Xiaomi
On April 27, Xiaomi introduced a new middle-class smartphone with flagship ambitions. Xiaomi Mi 10 Youth Edition is positioned by the brand as a youthful and inexpensive device with advanced features. However, it should be understood that under this name the device will be sold in China, and it will enter the international market under a different name. According to the latest information, the global version of the device will be called Xiaomi Mi 10 Lite Zoom. Why zoom? The answer lies with the advanced gadget camera.

Xiaomi Mi 10 Lite Zoom - overview and features

First, it's worth taking a look at the appearance of the machine. There are no frills in it and it differs a little from its competitors. But if you take into account the materials in the case, it's clear that Xiaomi doesn't save on them like others do. The classic combination of metal and glass allows the smartphone to still belong to the top league. Xiaomi offers Mi 10 Lite Zoom in five colors: white, peach, black, greenish and turquoise blue.
The display of the device is a chic AMOLED matrix with Full HD+ resolution, 6.57 inches diagonal and 20:9 aspect ratio. The incredible 4,300,000:1 contrast at peak and a very high maximum brightness of up to 800 nit should be distinguished from the screen features. At the same time, the display supports HDR10+, DC Dimming technology and has almost perfect color accuracy with a parameter JNCD, equal to the value of <0.7. Naturally, the screen with such characteristics, not inferior to the matrixes in the flagships, you need to reliably protect, which will perfectly cope with the glass Gorilla Glass 5.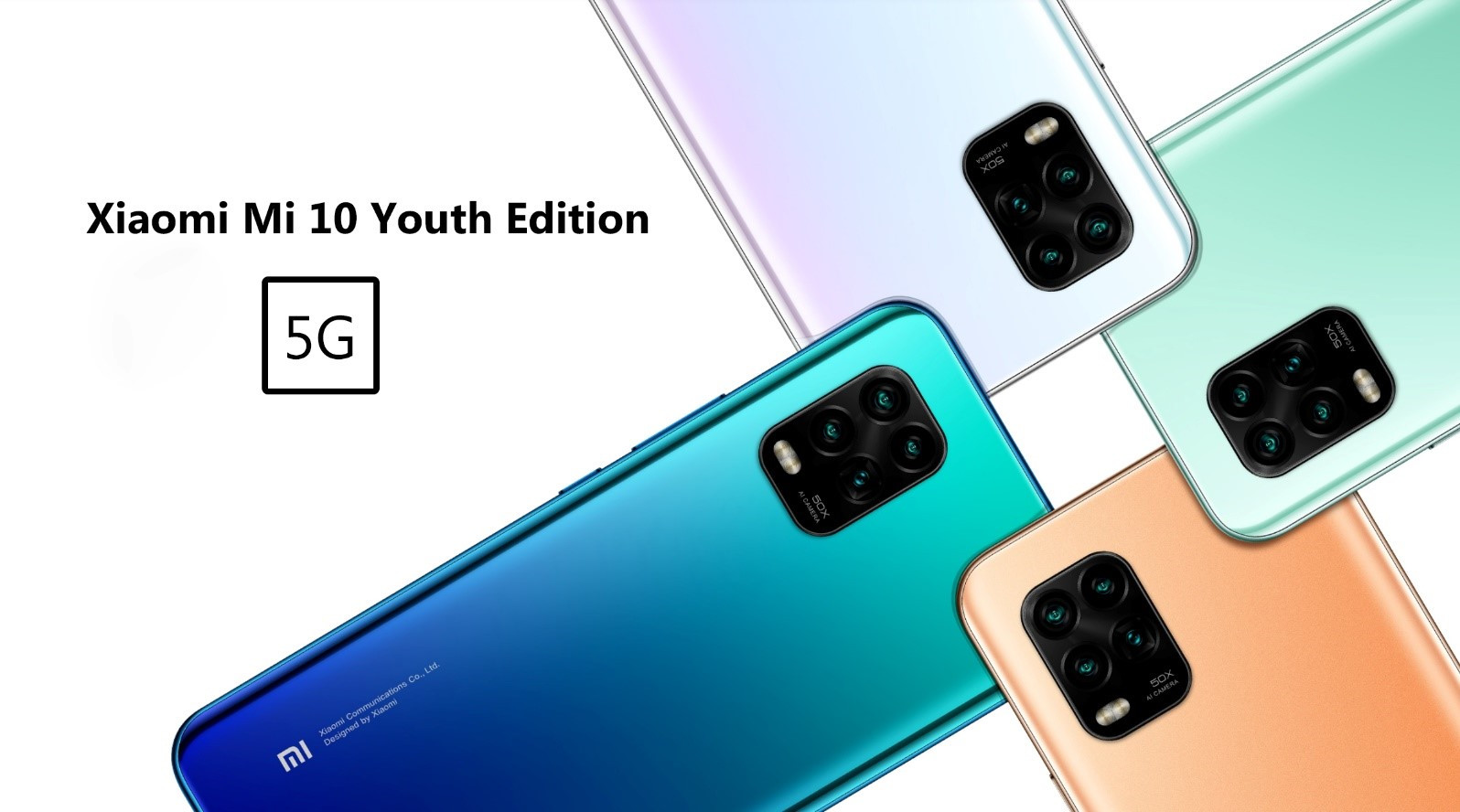 With the performance of Xiaomi Mi 10 Lite Zoom also everything is at its best. For the work of the gadget is responsible for the best processor subflagship level - Snapdragon 765G with a 5G modem. This is a gaming solution with pumped-up cores and graphics, but so much so that it is called a simplified version of the top chip Snapdragon 865. The 7-nanometer process, high energy efficiency and low heat are complemented by a solid amount of memory. Thus, Xiaomi Mi 10 Lite Zoom will be sold in several variations with RAM from 6 to 8 GB, and the drive will offer 64/128 or even 256 GB. Alas, no memory card support is expected.
Xiaomi Mi 10 Lite Zoom - camera with 50x zoom in.
On the question of photo opportunities, Xiaomi decided to go for the monsters of photography, namely the Galaxy S20 Ultra and Huawei P40 Pro. This is, of course, a 50x electronic zoom for which an 8MP camera is responsible. Also, this module is able to shoot with 5x optical zoom without loss of quality and with the presence of optical stabilization. This is a bid to win, no less.
It also has a 48 MP main camera with f/1.8, 8 MP wide-angle camera and 2 MP macro sensor. For selfies 16 MP photo module has been chosen. In general, as for the inexpensive device, Xiaomi Mi 10 Lite Zoom is seriously pumped through the cameras and can compete on equal terms with the higher-league gadgets voiced above.

Xiaomi Mi 10 Lite Zoom - other possibilities

As expected of any modern smartphone, the novelty is equipped with a capacity of 4160 mAh battery with support for fast charging at 22.5 W. There is NFC, Bluetooth 5.1, support for 5G networks, Type-C and even declared support for Hi-Res Audio with stereo sound. The fingerprint scanner is optical and is located under the display.
Xiaomi Mi 10 Lite Zoom - release date and price
The device sales are scheduled to start on April 30 at the following prices:
- 6/64 GB - from 297 dollars;
- 6/128 GB - from 325 dollars;
- 8/128 GB - from $353;
- 8/256 GB - from 395 dollars.
Please Subscribe to our newsletter, follow us on FB or IG and get notified of our promotions and new launches!