Two new Honor smartphones: Play 4 with a 5G modem and Play 4 Pro with powerful hardware and temperature sensor
June 05, 2020 • Android • new-launch • huawei • honor
On June 3rd, the sub-brand of Huawei, a division of Honor, has scheduled a large presentation, which included two new smartphones. They all belong to the same lineup - Honor Play. The company showed Honor Play 4 with 5G and Pro version of the device. The novelties received advanced basic cameras, productive hardware, as well as one feature - a high-precision temperature sensor. The latest innovation is especially relevant in a pandemic, when for greater safety it is desirable to change the body temperature from time to time. In this case, the sensor can accurately determine the temperature of other things, so that in the home it will be a lot of good.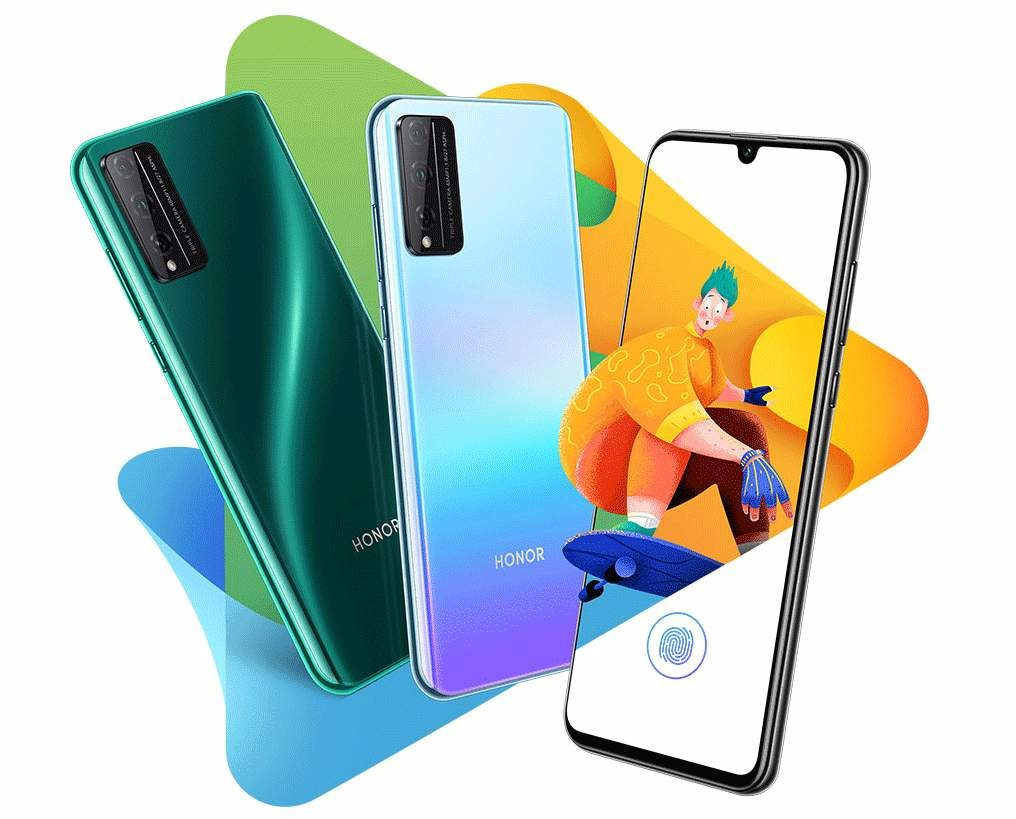 Honor Play 4 (5G) - Overview and features
The first thing to say is that Honor Play 4 5G has no function of measuring body temperature. Although earlier rumours had it that all models would receive a similar sensor, in fact it turned out to be a Pro version of Play 4.
The smartphone looks little different from the more advanced version offers a stylish 6.81-inch frameless screen with Full HD+ resolution. Type of sensor IPS, and the front camera is located in the cutout in the upper left corner. The display refresh rate is 60 Hz, but the touch panel response rate has been increased to 120 Hz. The fingerprint scanner is placed on the side edge so as not to spoil the view of the back cover.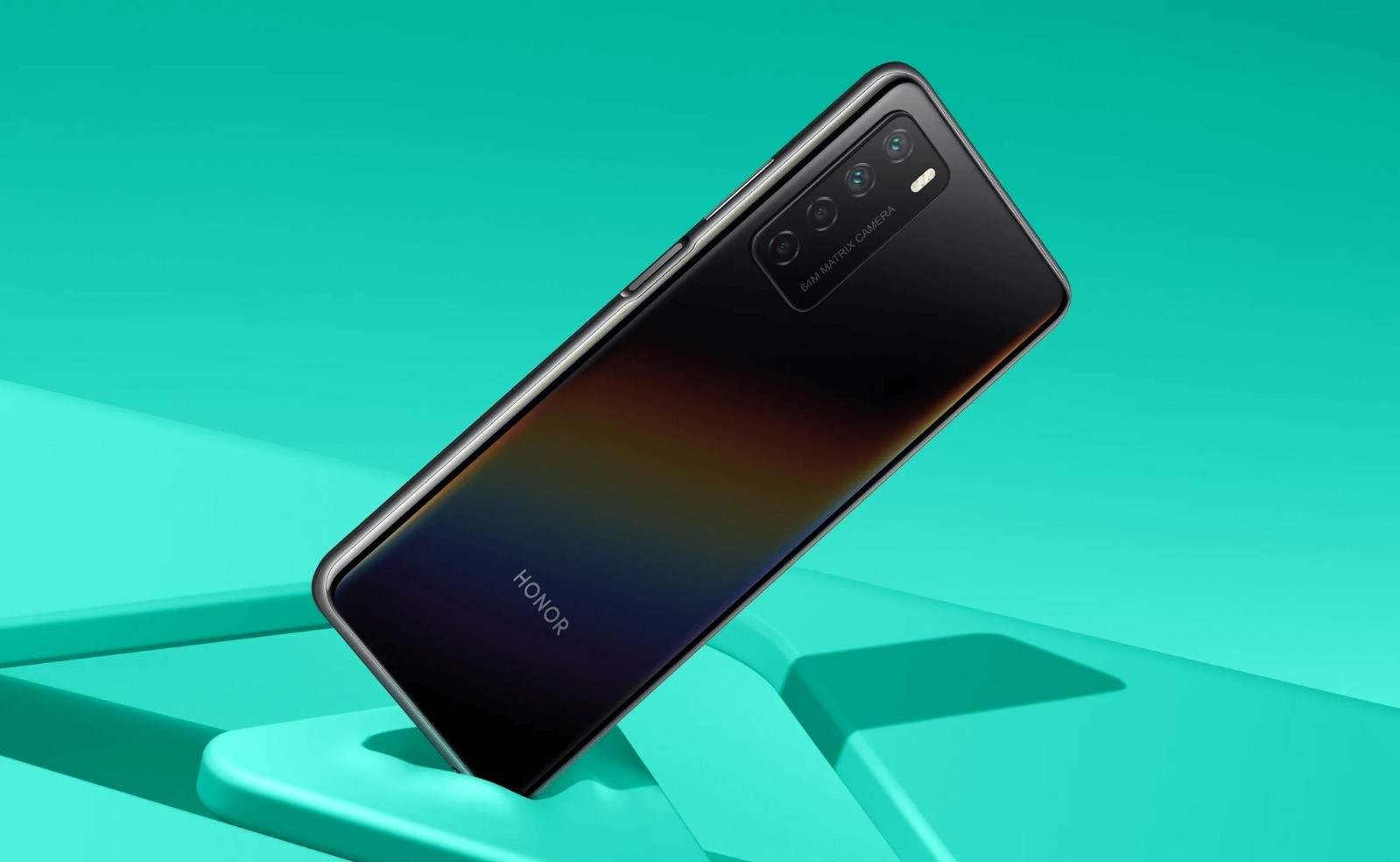 The gadget has chipset Mediatek Dimensity 800, similar in performance Huawei Kirin 810. Its linked the fact that U.S. has increased sanctions against Huawei and it will no longer be able to produce branded chips at TSMC facilities. Therefore, in order not to have problems with Kirin 810 shortage in the future it was decided to use Dimensity 800. However, this is not a disadvantage, as the brainchild of Mediatek is not only powerful, but also energy efficient. The processor includes Cortex-A77 and Cortex-A55 cores with maximum clock frequency up to 2.6 GHz, as well as high-performance Mali-G77 MP9 graphics that pull all modern games on high graphics settings. That is, with this "iron" smartphone definitely corresponds to the range of Play.
Honor 4 Play, thanks to its chipset, also received a 5G modem, the device has 6 GB to 8 GB of RAM and up to 128 GB on the internal drive. It has a battery capacity of 4,300 mAh and is claimed to support fast wired charging up to 22.5 watts. Finally, the smartphone camera configuration offers the following sensors: 64 MP with f/1.89, 8 MP wide angle sensor with f/2.2, 2 MP macro camera with f/2.4 and 2 MP depth of field sensor with f/2.4.
Honor Play 4 Pro - Flagship overview and characteristics
As for this model, it is already a flagship, and all because of the use of top chipset Huawei Kirin 990. Although externally there are practically no differences from the younger model, some details in the smartphone give it a premium. First of all, it's dimensions. The novelty is less assembled because of the reduced to 6.57 inches screen, and also offers a double front camera, similar to the one located in the neckline in the upper left corner.
Although the display is smaller, its resolution was decided not to change, leaving the previous 2400 x 1080 dots. The same was done with the refresh rate, leaving the usual 60 Hz. The Kirin 990 processor is the most advanced solution from Huawei, with power close to the Snapdragon 865. The Baron 500 modem is in charge of 5th generation networks. At the same time, the gadget is equipped with 8/128 GB of memory (UFS 3.1 + LPDDR4X), as well as NFC module, which is not in the younger model.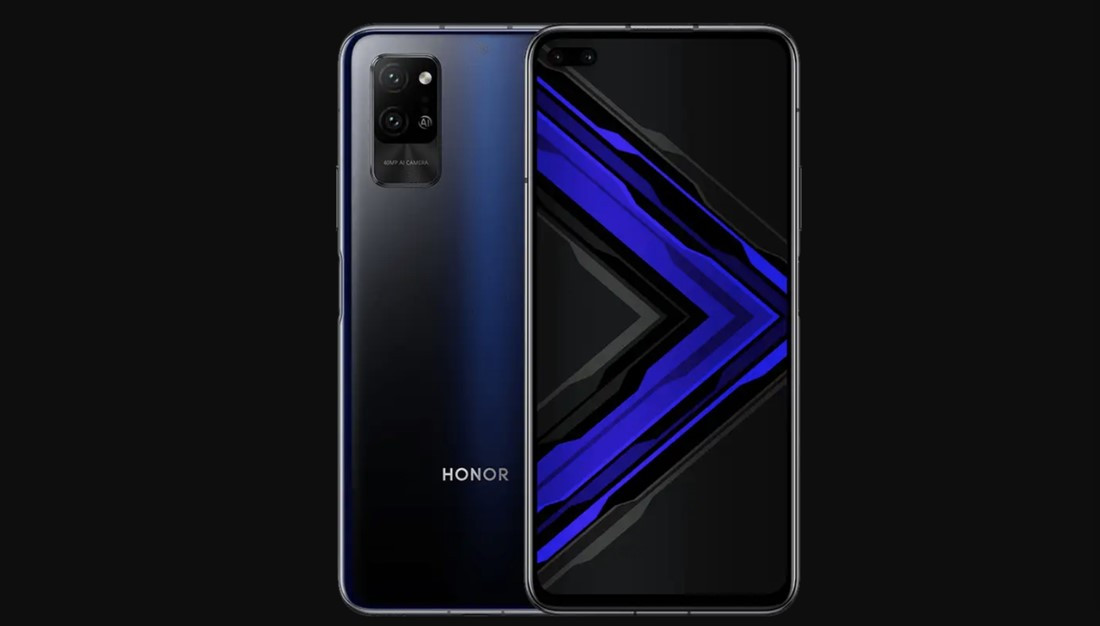 Fingerprint scanner in the novelty is placed on the side edge, and an infrared sensor for measuring the temperature on the rear panel next to the main cameras. Honor Play 4 Pro will be sold with or without a temperature sensor. Measurement accuracy is 0.1 degrees Celsius and operating temperatures from -20 to +100 degrees. A 4200 mAh battery paired with a 40 Watt fast charge has also been announced.
The last one is the cameras. Unlike the younger model, here the main unit of the photomodule consists of two sensors for 40 MP (Sony IMX600 RYYB-sensor) and 8 MP telephoto lens (3x optical zoom m 30x digital).
Honor Play 4 (5G) and Play 4 Pro - release date and price
So, not two, but three smartphones will come on sale: Honor 4 Play with a 5G modem, Honor Play 4 Pro with an IR temperature sensor, and Play 4 Pro without temperature measurement technology. When the novelties will appear on sale in Russia, they are not yet publicized, and in China they can be ordered from June 12. The cost of smartphones in China also became known:
- Honor Play 4 5G (6/128 GB) - from $ 253;
- Honor Play 4 5G (8/128 GB) - from 281 dollars;
- Honor Play 4 Pro without IR sensor - from $408;
- Honor Play 4 Pro with infrared sensor for 422 dollars and more.
Please Subscribe to our newsletter, follow us on FB or IG and get notified of our promotions and new launches!