Top 5 Best Full-Screen smartphones
April 16, 2019 • new-launch • News • Android • Reviews • OnePlus • Google • Xiaomi • Samsung
Starting from 2017, smartphone manufacturers began to massively get rid of the framework in smartphones. At first they reduced them evenly and then began to completely remove them, leaving peculiar islets for placing cameras and sensors on them. Although for the last two years now everyone has been making smartphones with these notches, many people still prefer devices that have simply thin frames. The cuts in the screens sometimes do not allow to display very important information on the display, so today we decided to recall 5 excellent devices that do not have it.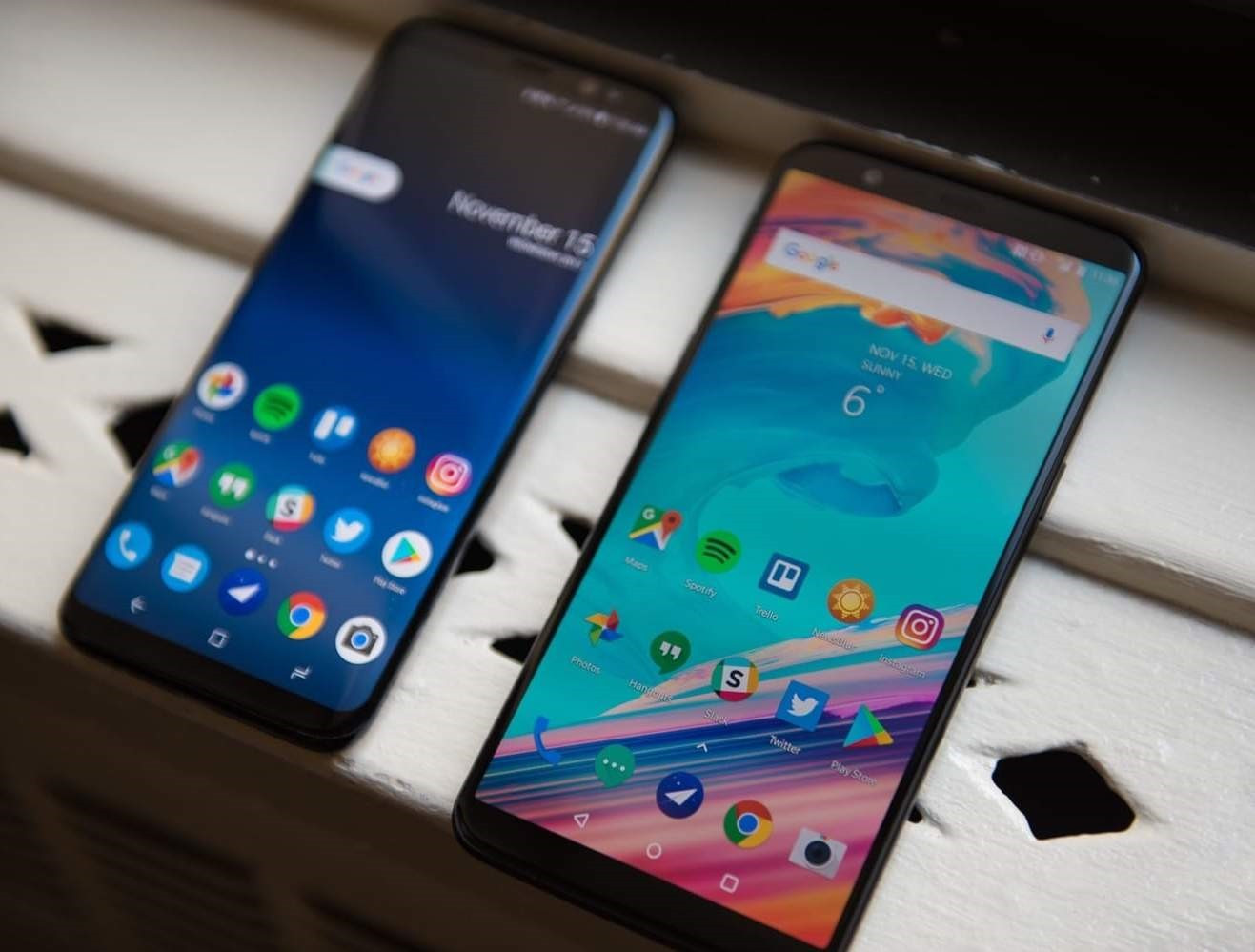 Samsung Galaxy Note 9 - the flagship of 2018
As for Samsung they were ignoring notch until the last moment, releasing devices with small frames on the top and bottom. It should be said that in the flagship sector, the brand did not bend under this trend and moved from the thin frames immediately to the holes in the screens. If we talk about the Galaxy Note 9, then this is one of the best solutions even today since the device is not much different from the Galaxy S10 - the processor is just different and the frame is thicker, which is natural.
The smartphone is attractive to everyone. Especially individual design with a smart screen. 6.4 inches of excellent Super AMOLED-display really give pleasure from viewing content and games. Moreover, the stylus comes with the smartphone, which in some situations is simply irreplaceable. The smartphone is rather big, but it is the Note line, which implies the use of large displays. The smartphone has no problems with battery life (at least 2 days of work are provided for it), as well as performance - after all, the flagship chipset of 2018 will be relevant for at least 2 more years. The device is also attractive in terms of cameras, as the quality of photos and videos is on par with competitors from Huawei, Google, Apple, etc. Price of the Galaxy Note 9 is very attractive, because today it's being asked for less than $ 700.
Samsung Galaxy S8 - one of the best smartphones of its time.
Flagship devices are notable for the fact that after several years they significantly lose in price, but not in relevance. Take the same Galaxy S8 - this is the first frameless flagship of the company and it was so successful that the Galaxy S9 in its appearance completely copied. Despite the fact that 2 years have passed, it is still beautiful and most importantly a powerful device. He has one drawback - the camera is single. It shoots well in any conditions, but it does not have either an optical zoom or a wide viewing angle. But portrait photos even with a single camera are available to a smartphone and for many this will be enough. By the way, if you take the majority of modern devices, the Galaxy S8 will be compactly obscene and this is great, because not everyone needs flash shooters. The obvious advantage of the Galaxy S8 is its price - $ 370-400 and not a dollar more.
Xiaomi Mi A2 - the best budget android phone
Naturally Xiaomi Mi A2 is not a Pixel from Google, but it is a great alternative to Google devices at a very tasty price. At the beginning of 2019 Xiaomi has presented Redmi Note 7 with a great camera and a good Snapdragon 660 processor. The device instantly became a welcome purchase for many, but what would you like if you also want a powerful device with advanced cameras, but without MIUI? There is a way out and this is Xiaomi A2. The device is devoid of notch and similar elements, it just has two small frames above and below. The device is directly impregnated with the spirit of the old school, as it is made of metal, does not offer marketed 48 or more megapixels, bu tit has a good Snapdragon 660 and a pure Android system. This is really a likeness of the latest Pixel devices, only with the Lite prefix. What is most important is that almost everyone can afford such a gorgeous device, as they now ask for Xiaomi Mi A2 no more than $ 160.
Meizu 16th - one of the best brand's devices
The company Meizu for a long time could not find its place in the sun, releasing one smartphone worse than another and more and more losing the audience. However, in the spring of 2018, the manufacturer changed his mind and first released good Meizu 15 and 15 Plus and then a completely different Meizu 16th. Top stuffing, excellent 6-inch OLED display, stunning stereo sound and excellent cameras. There are two disadvantages of a smartphone (considering its flagship status) - this is the absence of NFC and a battery of only 3000 mAh. In all other respects, there is no undermining of the smartphone and it looks distinctive, attractive and fresh against the background of competitors.
OnePlus 5T - hit the nail on the head
In 2017 OnePlus, as usual, introduced two top devices: First, OnePlus 5 appeared, and then its advanced version OnePlus 5T. The last one partially got rid of the framework, received more overclocked chipset and other improvements. The smartphone is already 2 years old, but what difference does it make if it still gets updates, pulls all the toys and looks great. Metal smartphone today is becoming a rarity again as almost all switched to glass. Each material has its advantages and disadvantages, but the metal is still associated with reliability and durability. Is it worth it to buy OnePlus 5T today - why not if it is cheap and enough for all purposes? At the moment, you can get at 350 to 400 dollars.
Subscribe to our newsletter or follow us on FB and be the first to get notified with availability of this gadget.