Sony Xperia XZ2 vs Xiaomi Mi Mix 3 : Old school against Millennial
August 15, 2019 • Sony • Xiaomi • review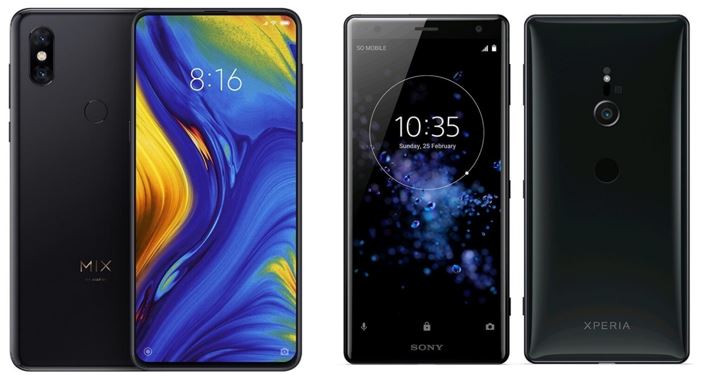 Sony Xperia XZ 2 and Xiaomi Mi Mix 3 is not very common to compare as smartphones really differ in many ways: manufacturers have a different approach to design, pricing, and technical specification of devices. A comparison of Sony and Xiaomi is just the case when an old player meets a newcomer. Who will win in this m comparison: Xiaomi Mi Mix 3 or the Sony the Xperia the XZ 2? Get to know by reading the article to the end!
Who is prettier: Sony Xperia XZ 2 or Xiaomi Mi Mix 3?
The creators of these two smartphones had a completely different approach to the design: Sony wanted to appease the fans of the classics, and Xiaomi tried to surprise the audience. It seems to us that both companies succeeded in fulfilling their task. Sony Xperia XZ 2 - a thoroughbred flagship, which with all its appearance shows how ergonomic and comfortable it is. Smartphone almost entirely made of glass Gorilla Glass 5. Dv e glass parts Sony Xperia XZ 2 bonded to the metal. If you think that glass is not reliable, then the flagship from Sony will prove to you the opposite. The phone is protected according to IP 68 and is not afraid of immersion in water to a depth of one and a half meters, and is also protected from falling more than its opponents.
Xiaomi Mi Mix 3 is a completely different view on the design. The Chinese decided to stand out and revive the slider form factor. If you look at Xiaomi Mi Mix 3 that just lies quietly on the table, then you can not guess that the device can do something like that. Of course, a careful contemplative may have a question: "Where is the front camera?". This is where the miracle begins: you just need to slide the Xiaomi Mi Mix 3 screen down and the dual front camera module looms over the smartphone screen. The Chinese have provided for everything.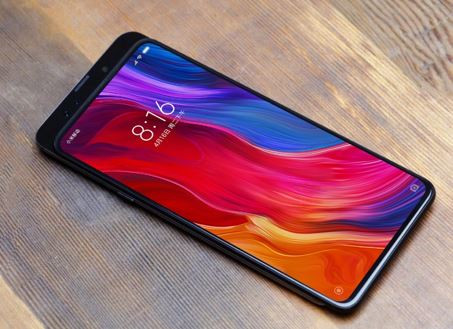 Which smartphone is prettier and more convenient? It's a matter of taste. Of course, Xiaomi Mi Mix 3 looks more modern. His "infinite" screen is impressive, and the front camera will surprise more than hundred or people, but is it worse it? Perhaps it is better to give preference to the reliable design of the Sony Xperia XZ 2 ...
Who is more powerful: Sony Xperia XZ 2 or Xiaomi Mi Mix 3?
Typically, smartphones from Xiaomi simply destroy their competitors during performance tests. Especially if we are talking about smartphones from the same price segment. However, in this case things are different. Antutu's synthetic performance test showed that Sony's smartphone is only 30,000 points weaker than its opponent. The result of the Sony Xperia XZ 2 is 250,000 points, and the Xiaomi Mi Mix 3 scored 280,000 points. The thing is that both operate smartphone based on an eight processor Snapdragon 845. Chipset built on a 10-nm technology architecture FinFET and includes four productive nucleus Kryo 385 with a maximum operating frequency to 2.8 GHz and four energy-efficient core with a frequency of up to 1 , 8 GHz . That Xiaomi Mi Mix 3 that the Sony the Xperia the XZ 2 operate on the basis of the processor as a rocket: applications open instantly, games run at the highest graphics settings . Comparison of performance did not reveal a clear winner. Lets move forward.
Which camera is better: Sony Xperia XZ 2 or Xiaomi Mi Mix 3 ?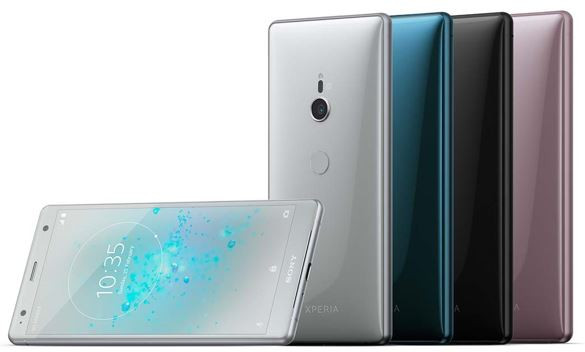 If you decide to buy a new smartphone, then for you not in the last place will be the photo capabilities of the device. With the characteristics of the cameras of smartphones, the situation is as follows:
Sony Xperia XZ 2 - the main camera is represented by a 19-megapixel Sony IMX 400 sensor. The module is single, but you do not need to immediately write it off. The sensor supports 4K as a recording mode the HDR. The camera aperture is f /2.0. With the front camera, less luck - also a single module, but a miserable 5 MP. Probably the weakest point of the smartphone.
Xiaomi Mi Mix 3 - the main camera consists of two 12 MP sensors with different light sensitivity ( f /1.8+ f /2.4). The Xiaomi Mi Mix 3 camera is equipped with optical stabilization, it can record video in 4 K resolution with a frequency of 60 frames. The gadget burst into the DxOMark rating , gaining 108 points for shooting and at the time of writing information material, the smartphone ranks 13th in the ranking of camera phones. Good result. Most ironically, Xiaomi bought these cameras from Sony . Front cameras S Xiaomi Mi Mix 3 also did not let us down: a bunch of a sensor at 25 MP and an auxiliary 2 MP.
It is simply impossible to ignore the superiority of Xiaomi Mi Mix 3 over its competitor. He clearly came out the winner in comparing cameras.
Who won: Sony Xperia XZ 2 or Xiaomi Mi Mix 3 ?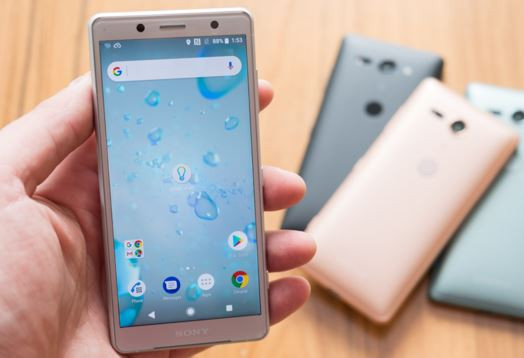 To see the whole picture - you need to look at it from afar.
Comparison of the main technical characteristics of smartphones:
| | |
| --- | --- |
| Sony Xperia XZ 2 | Xiaomi Mi Mix 3 |
| Screen : 5 , 7 ", IPS - matrix , Full HD + (2 16 0 x 1080), 18 : 9 | Screen : 6.39 ", AMOLED, Full HD + (2340x1080), 19.5: 9 |
| Protection: IP 68 | Protection: no |
| Processor: Qualcomm Snapdragon 845 | Processor: Qualcomm Snapdragon 845 |
| RAM: 4/6 GB | RAM: 6/8/10 GB |
| ROM: 64 GB | ROM: 128/256 GB |
| Cameras: main - 12 + 12 MP, front - 25 + 2 MP | Cameras: main - 19 MP , front - 5 MP |
| Battery: 3,180 mAh | Battery: 3 200 mAh |
| Etoren Price : $ 353 | Etoren Price : $ 374 |
So what do we have at the end? We have two smartphones with approximately equal technical specifications : Xiaomi Mi Mix 3 - a more youthful version that focuses more on photography and an interesting design, Sony Xperia XZ 2 - a classic flagship smartphone with a proven appearance and practical features (stereo speakers, protection by standard IP 68, LDAC - technology that providing a best sound quality in wireless headphones ). Each has his own ace up his sleeve. Which one do you pull? Only you decide!
You can Subscribe to our newsletteror follow us on FB and get notified with our promotions and new launches!