Sony Xperia 1 II - review of the flagship
June 26, 2020
Overview - Photo and video shooting, the main features of the device and the current cost

Unlike its competitors, Sony very often renames the line of flagship smartphones and to be honest its getting even more confusing. Just last year the company released Xperia 1, then a budget Xperia 10, and at the end of 2019 Xperia 5. Now the brand has presented the Sony Xperia 1 II - by analogy with digital devices Sony Mark II, only without the prefix Mark. In such a simple way, the brand focuses on the fact that the smartphone was created with a focus on photo and video capabilities. The company also pointed out that Xperia 1 II is a direct descendant of last year's flagship Xperia 1. So, let's move on to the gadget review.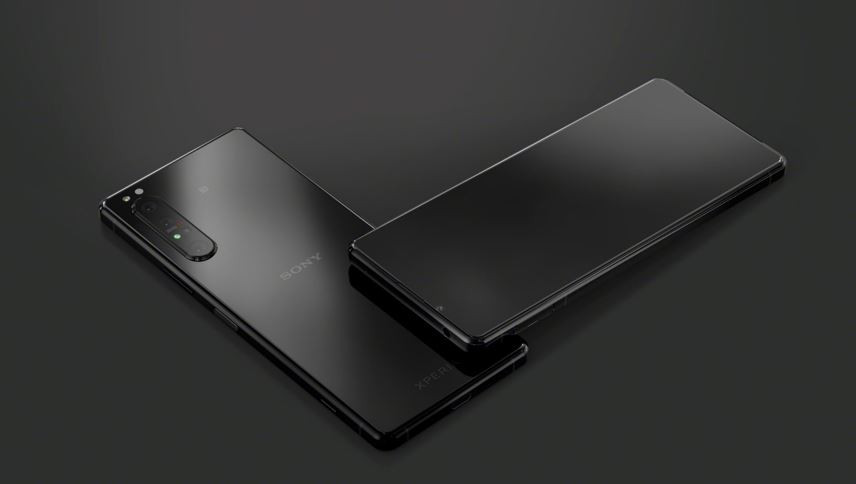 Sony Xperia 1 II - design and appearance
Like its predecessor, the new model retains the angularity of its heavily elongated body, while retaining the frame at the bottom and top of the screen. At the same time, the dimensions remained virtually unchanged and were 166x72x7.9 mm. The smartphone is made of tempered glass Gorilla Glass 6 with an aluminum side frame. The body itself is protected from dust and moisture according to IP68 standard. There are only four colors: white, black, gray and purple.
Sony Xperia 1 II - Display characteristics
Already classic for the company's devices screen aspect ratio - 21:9. Again, the emphasis on fans of watching video on your smartphone, and in the vertical position fits more content. However, not all applications are adapted to this ratio, so that the black stripes at the top and bottom (on the sides in a horizontal position) are provided.
Display: AMOLED-matrix, 6.5 inches diagonal, resolution 3840 x 1644 pixels, density up to 645 ppi. But despite this, in most cases the content will be displayed in a finer resolution, with less CPU and battery load. There's nothing wrong with that, especially as over 500 ppi the human eye can't distinguish.
The screen supports HDR10+ technology, refresh rate up to 60 Hz (+ tricky system emulating 90 Hz), color space BT.2020 and DCI-P3, equal to 100%.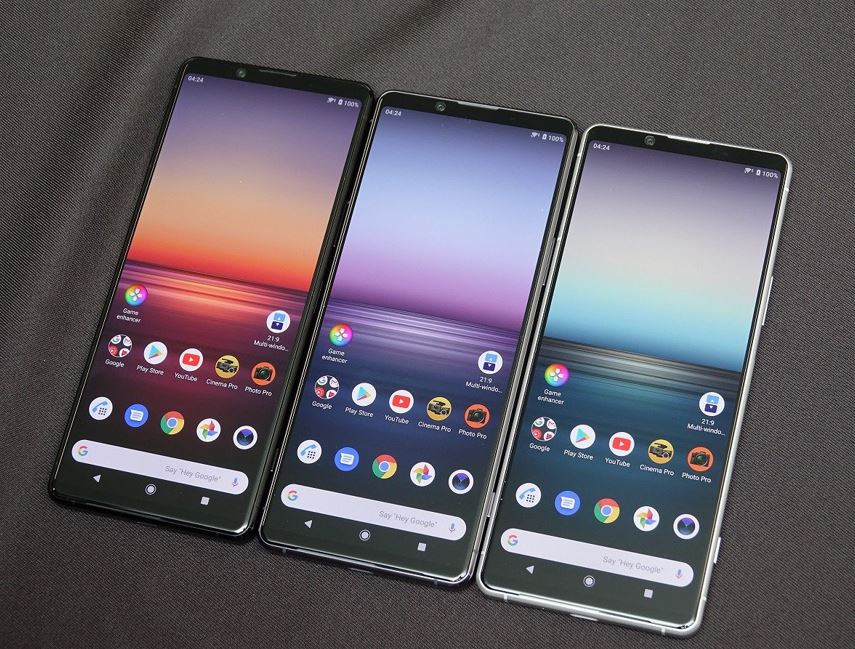 Sony Xperia 1 II - cameras
The camera is one of the key features of the new flagship. Located in the upper left corner in a vertical position, it includes 3 photomodules:
- Basic: 12 MP Sony IMX555, sensor size 1/1.7″, 24 mm lens with an aperture of f/1.7, Dual Pixel phase auto focus, optical stabilization;
- Telephoto : 12 MP, 1/3.4″ sensor size, 70 mm f/2.4 aperture lens, phase auto focus, 3x optical zoom, optical stabilization;
- Ultra wide-angle module: 12 megapixel, 1/2.55″ sensor size, 16 mm lens with an aperture of f/2.2, Dual Pixel phase auto focus;
- ToF Sensor: Designed for faster and more accurate focusing in low light and for depth of scene (for portrait photos).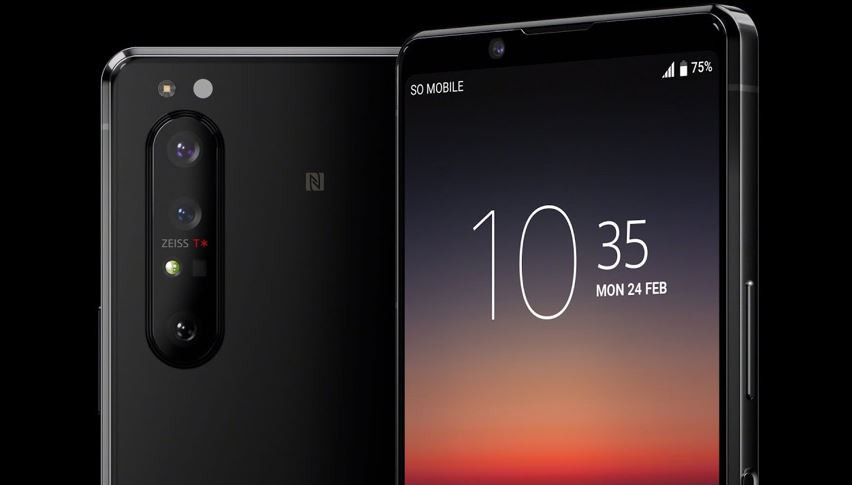 The main sensor uses up to 70% pixels for fast Dual Pixel phase autofocus. The smartphone can autofocus and calculate exposure up to 60 times per second. This is especially useful for shooting sports events, animals and fast-moving objects. It also has a focus on the eyes of people and animals, followed by tracking them.

In the dark, laser autofocus (ToF-sensor) is additionally used, and as the camera optics the device uses glass from ZEISS. It is possible to shoot in RAW, video in 4K with a frequency of up to 60 k / sec, but the video in 8K smartphone does not write. The device can also be used as a viewfinder in conjunction with Sony Alpha cameras.
The camera offers 3x optical zoom, optical stabilization and conventional autofocus. Wide angle photomodule captures everything in sight up to 120 degrees and has Dual Pixel autofocus.
Sony Xperia 1 II – battery life, processor and memory
The device is based on a top processor from Qualcomm Snapdragon 865. The amount of RAM is 8 GB, built-in - 256 GB, plus support for memory cards up to 1 TB. However, the memory standard is confusing. While competitors switched to UFS 3.0 in 2020, Sony Xperia 1 II uses the already obsolete and less advanced UFS 2.1, which is noticeably inferior in read/write speed.
Autonomy also raises questions. For many years Sony smartphones can not get rid of the "disease" of small batteries. This time the company increased the battery capacity from 3330 mAh (Sony Xperia 1) to 4000 mAh. This is an excellent indicator for the company itself, but not outstanding for the market as a whole, when competitors offer from 4500 to 5000 mAh. But there is wireless charging and fast charging (USB PD) over the wire.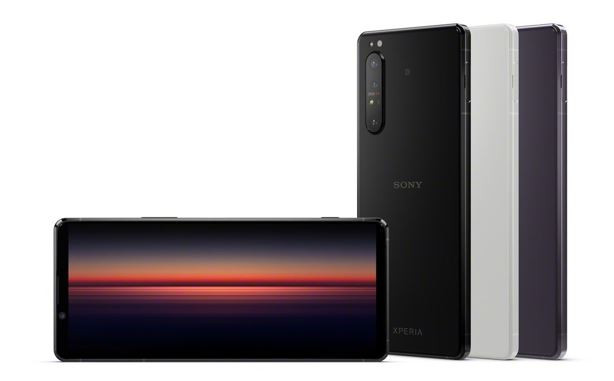 Sony Xperia 1 II - additional features
The main surprise of the device can be considered a 3.5 mm jacket. There is also support for DSEE and Hi-Res audio paired with stereo speakers mounted in the case. Bluetooth 5.1 with AAC, SBC, aptX/aptX HD, LDAC support is available for wireless sound. Also do not forget about the device support for 5th generation networks.

Sony Xperia 1 II - how much does it cost?
The basic version of Sony Xperia 1 II on our website cost $1121 (8/256 GB). Just a few clicks to order your smartphone. Hurry up, while stock lasts.
Please Subscribe to our newsletter, follow us on FB or IG and get notified of our promotions and new launches!