Sony WF1000XM3 vs Apple Airpods Pro - a detailed comparison of two best headphones of 2019
December 17, 2019 • News • Sony • Apple
Airpods Pro Wireless Headphones is the new version of the Bluetooth headset that came out three years later relative to the original Airpods. The novelty at the time gained popularity, as its predecessors earned almost the best reputation in the market. At the same time, Sony, which is actively engaged in audio production, has released the third version of its wireless headphones called WF-1000XM3. The development has already been appreciated by both ordinary users and professionals, and therefore it became interesting for us to compare these two excellent models of Bluetooth headsets and find out which is better.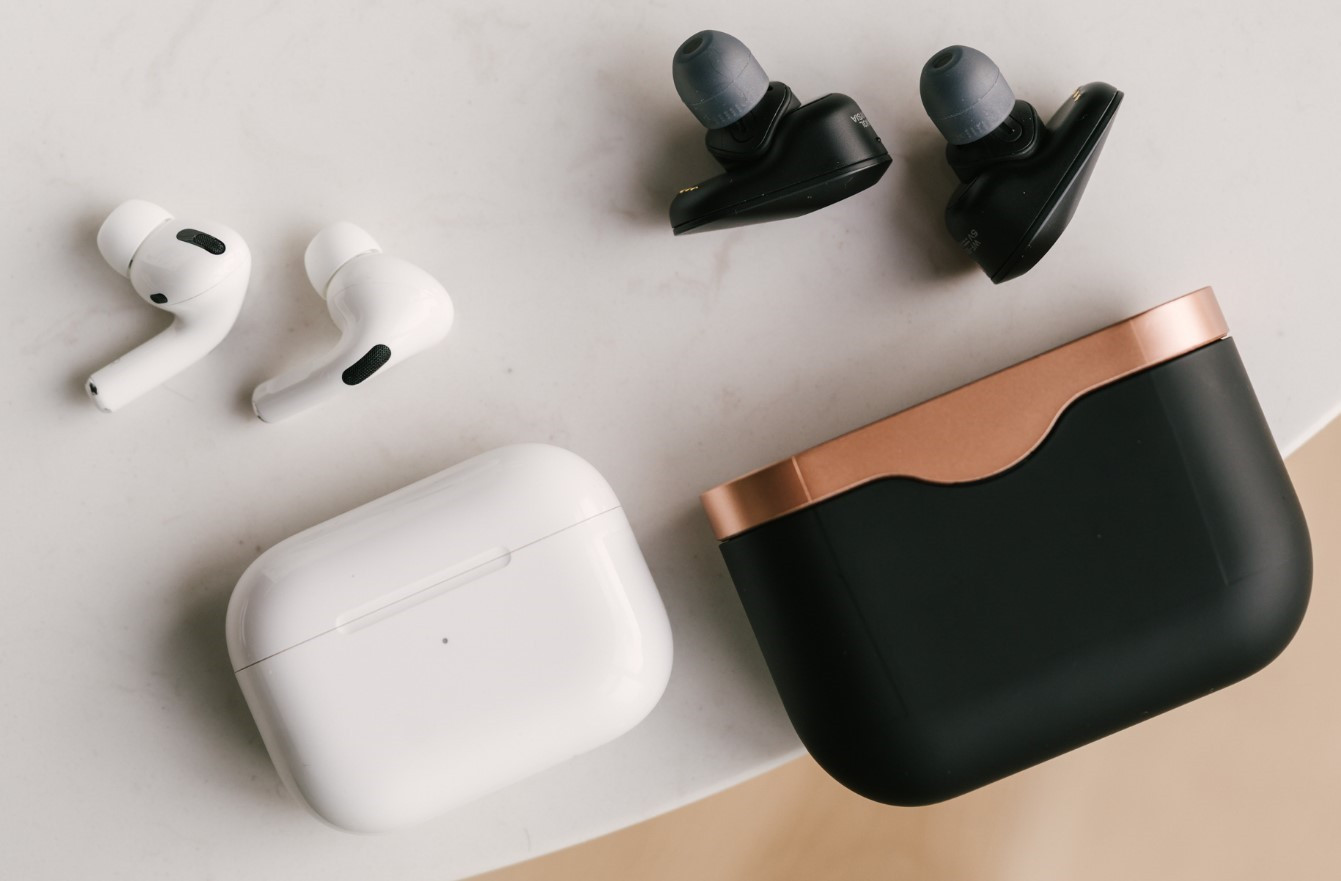 Sony WF-1000XM3 comparison with Airpods Pro – look and feel
Apple, as usual, adheres to minimalism in the issue of headphones, so in addition to a headset with a case, there is only the most necessary in the box: three types of ear pads in sizes S, M and L, wire for charging from Lightning to Type-C, documentation.
Sony WF-1000XM3 offers a larger set of interchangeable ear pads (7 types, including XS size: three silicone pads, and the rest made of foam material with memory effect), USB cable to Type-C, documentation.
That is, Sony offers a wider selection and better ease of use, unlike Apple.
Sony WF-1000XM3 comparison with Airpods Pro - cases and battery life
There are even more differences: the case for charging and storage at Apple is tiny, while Sony has a huge one. However, the first and second wireless headphones can work up to 24 hours with a case and active noise reduction. That is, the difference in dimensions is not entirely clear. Both cases are made at the highest level, though Airpods are better, and all because of the support for wireless charging.
If we talk about the battery life of the headphones themselves (without a case), then Sony leads, and this is significant. Airpods give out only 4 hours of battery life, but the Sony WF-1000XM3 can work up to 6 hours with noise reduction and up to 8 hours without it.
Sony WF-1000XM3 comparison with Airpods Pro - sound and noise cancelling
Like it or not, the most important criterion for any headphone is sound. Everything else - pleasant bonuses or unpleasant shortcomings.
Both Sony and Apple have active noise cancellation in their headphones, as this is an in-ear headset. The noise reduction in the headphones is implemented in different ways, but both there and there the result is excellent. Headphones easily remove unnecessary sounds, leaving the most important thing. Also, in both models, there is ambience sound mode, when the headset transmits the sounds of the external environment to the ears with some amplification - a sort of analogue of a hearing aid. But more specifically, the noise can do a bit better with Sony, and ambience mode is clearer with Apple.
As of sound, Sony headphones its really better. The WF-1000XM3 has clearer bass, balanced mid and excellent treble. Airpods are very crap at high frequencies, and even slightly lower in bass with an average range. However, as with a Bluetooth headset, both options are acceptable, although AptX and LDAC are not available. As a result: Sony is a little better, but Apple is passive.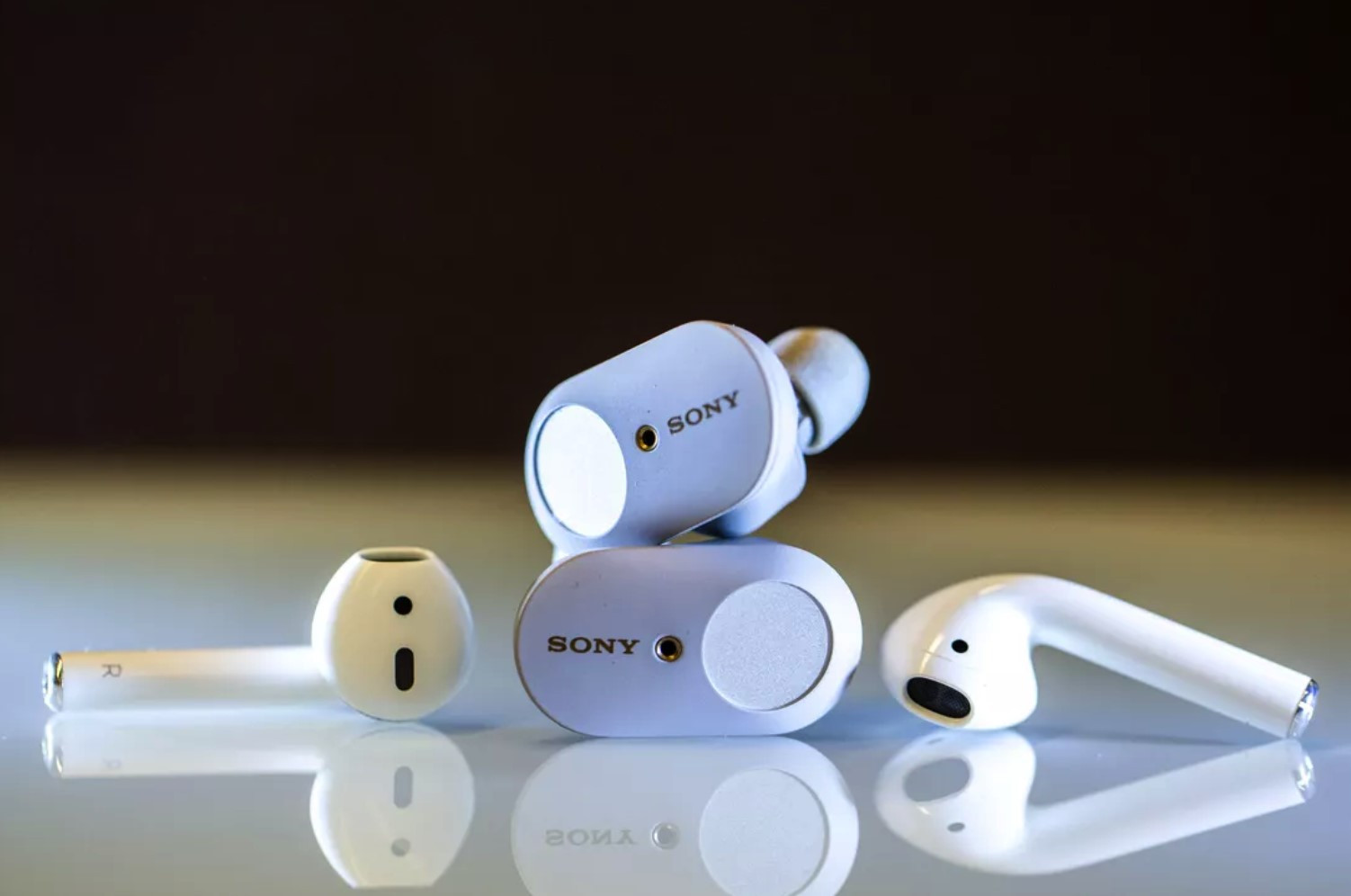 Sony WF-1000XM3 comparison with Airpods Pro - price and results
So, let's move on to the price. At the moment, headphones Sony WF-1000XM3 can be purchased at a price of USD 240. While Airpods Pro is estimated at USD 320. Both the first and the second have their advantages and disadvantages, but given the price, the Sony headset will still be a more profitable, more balanced purchase.
You can Subscribe to our newsletter or follow us on FB and get notified with our promotions and new launches!