Redmi 9, Redmi 9A and 9C - how Xiaomi sees budget smartphones in 2020, gadget review and their characteristics
June 16, 2020 • Android • News • new-launch
In 2020 Xiaomi decided to expand its line of low-cost Redmi Note devices to 5 devices. Some smartphones turned out to be very good, but some of the devices in the line cause questions and disputes. However, it wasn't enough for the manufacturer, as this year we are not waiting for the standard set from Redmi 9 and its simplified version Redmi 9A, but for the extended set with additional Redmi 9C middleware. Smartphones with index "C" have been frequently met at Xiaomi before, so no innovation is worth waiting for. We have already learned the partial characteristics of all three smartphones, so let's talk about them in more detail.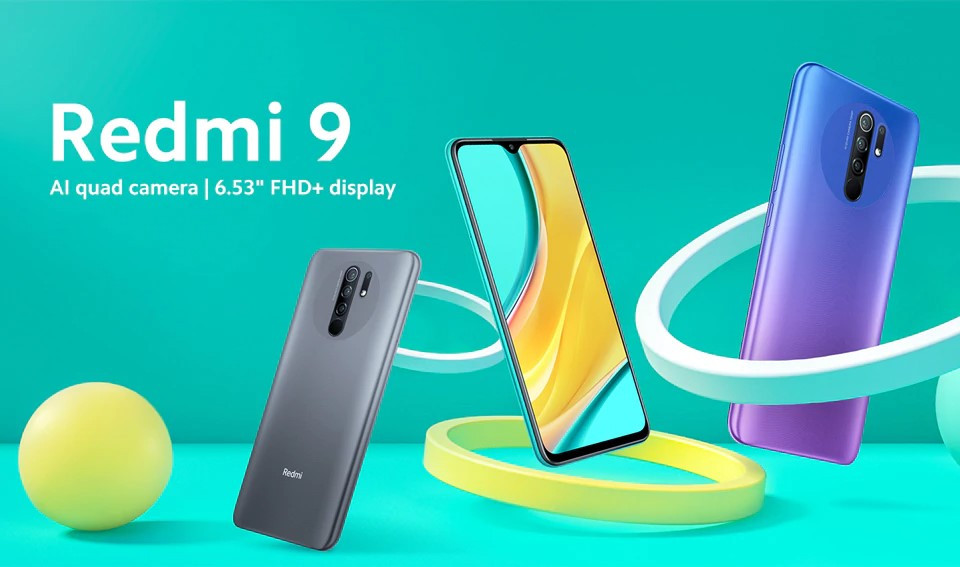 Redmi 9A is an entry-level smartphone on the new Mediatek chip.
The sad fact of 2020 is that none of the forthcoming budget makers in the Redmi 9 line will have a Snapdragon processor. Whether it is a single case or the beginning of everyday practice, only time will show, but now we have what we have.
Redmi 9A is the most entry-level smartphone with the simplest technical equipment. Externally, the device also does not stand out - it is a standard frameless device with a drop-shaped neckline and plastic housing. However, unlike the models of previous years, the novelty should finally be equipped with a fingerprint scanner on the back panel and a USB Type-C port. Will the Micro USB disappear from the cheapest devices forever? Most likely, yes.
About iron - the new Mediatek Helio G25 with Mali-G31 video accelerator and 3/32 GB of memory will work inside the smartphone. The first thing I liked was the absence of the 2/16 GB version, as this amount of memory is objectively not enough anymore. As for the Mediatek Helio G25 processor itself, there's no information about its specifications on the Internet. Nevertheless, we managed to find out that in Antutu it produces about 100,000 points, which is comparable to the power of the eight-core Snapdragon 632. That is, Redmi 9A is not bad for games, not to mention the fast Android system (probably, version 10).
Also the smartphone will offer a single main camera for 13 MP and 5 MP frontal. Screen of the device will get a diagonal of 6.53 inches with a resolution of IPS-matrix 1600 x 720 points. Battery capacity will be 5000 mAh, mentioned support for memory cards up to 512 GB and infrared sensor to control household appliances. NFC module smartphone will not get!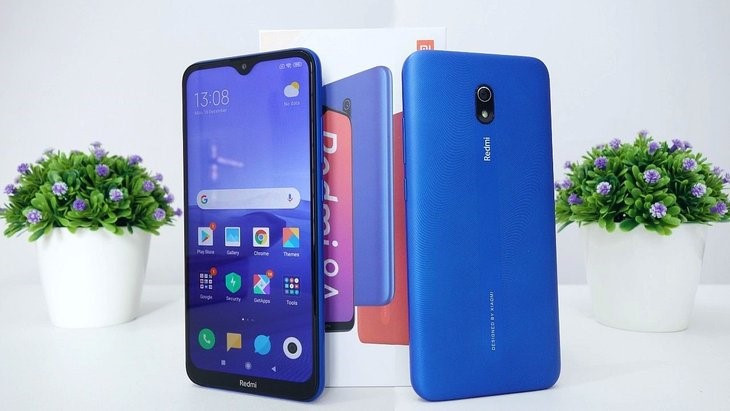 Redmi 9C is an excellent medium for your money.
As it should have been expected, Redmi 9C will really be an intermediate variant between Redmi 9A and Redmi 9. However, in terms of power and overall positioning, it will be located closer to Redmi 9A. The smartphone will receive a display similar in characteristics to the camera (only the main 13 MP will be added 5 MP macro camera and 2 MP depth sensor), the same battery for 5000 mAh, Type-C, and fingerprint scanner.
The device will be differed by the processor - it has a more powerful Mediatek Helio G35, but the video-core will remain the same - Mali-G31. That is, in games, the smartphone will not be able to prove itself better. The memory capacity of the smartphone will be 3/64 GB with support for memory cards up to 512 GB. There is no NFC.
- There is also information that a separate version of Redmi 9C with NFC module will be released, but instead, the device will lose 5 MP of macro camera.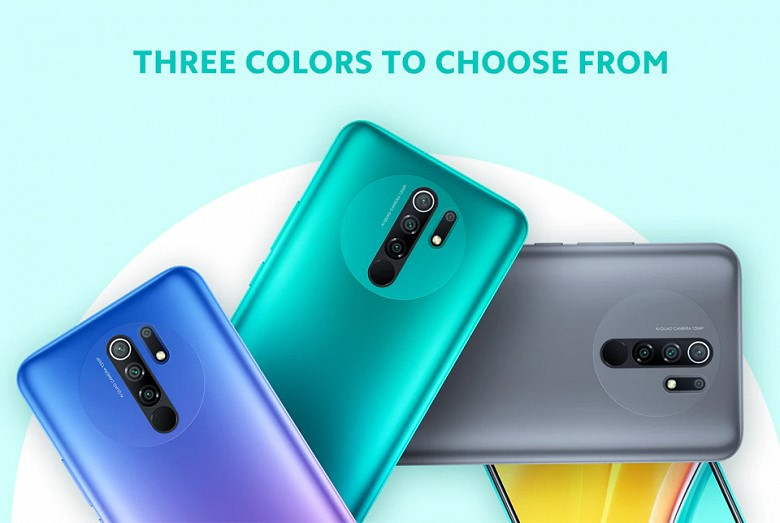 Redmi 9 is an entry-level gaming smartphone.
The older model in Redmi 9 lineup will get not only powerful iron, but also advanced cameras, more interesting display. With the same diagonal of 6.53 inches IPS-matrix resolution will be already Full HD+ (2400 x 1080), and for the work of the gadget will be responsible productive Mediatek Helio G70. To make it clearer, this chipset in terms of power can be compared to the famous Snapdragon 665. This is already a gaming solution, which will be enough for all modern Android projects. In addition, the minimum amount of memory in the smartphone will be 4/64 GB.
The main camera device will offer a bunch of 13 MP + 8 MP (width) + 5 MP macro camera and 2 MP depth sensor. The front module will be without changes - 5 MP. Redmi 9 will also boast similarly large 5000 mAh battery (possibly with support for fast charging), fingerprint scanner, USB Type-C, NFC module and support for memory cards up to 512 GB.
Redmi 9A, Redmi 9C and Redmi 9 are already available at our store.
Please Subscribe to our newsletter, follow us on FB or IG and get notified of our promotions and new launches!