Oppo R17 Pro - powerful device with triple camera and dual battery
December 18, 2018 • Android • new-launch • Vivo
Mobile market has changed dramatically over the past 2 years. For a long time smartphones were just small metal bars with screens from 5 to 6 inches. However in 2017 design of smartphones began to change dramatically: appeared first devices with widescreen displays of 18: 9 and frames that decreased to minimum size; slider smartphones come into sight and number of main cameras has increased drastically as well as two-screen devices came on. Endless experiments on the design of smartphones and not just that, really provided to users plently of new gadgets, freedom of choice and ability to emphasize their individuality. So far, the experiments are continuing which means that even more attractive devices will appear. In the meantime when an ideal smartphone has not yet been found, we will tell about, perhaps, one of the best devices which splashed a wave of revolution in the mobile market. It will be about the Oppo R17 Pro, the almost perfect outside and no less good inside.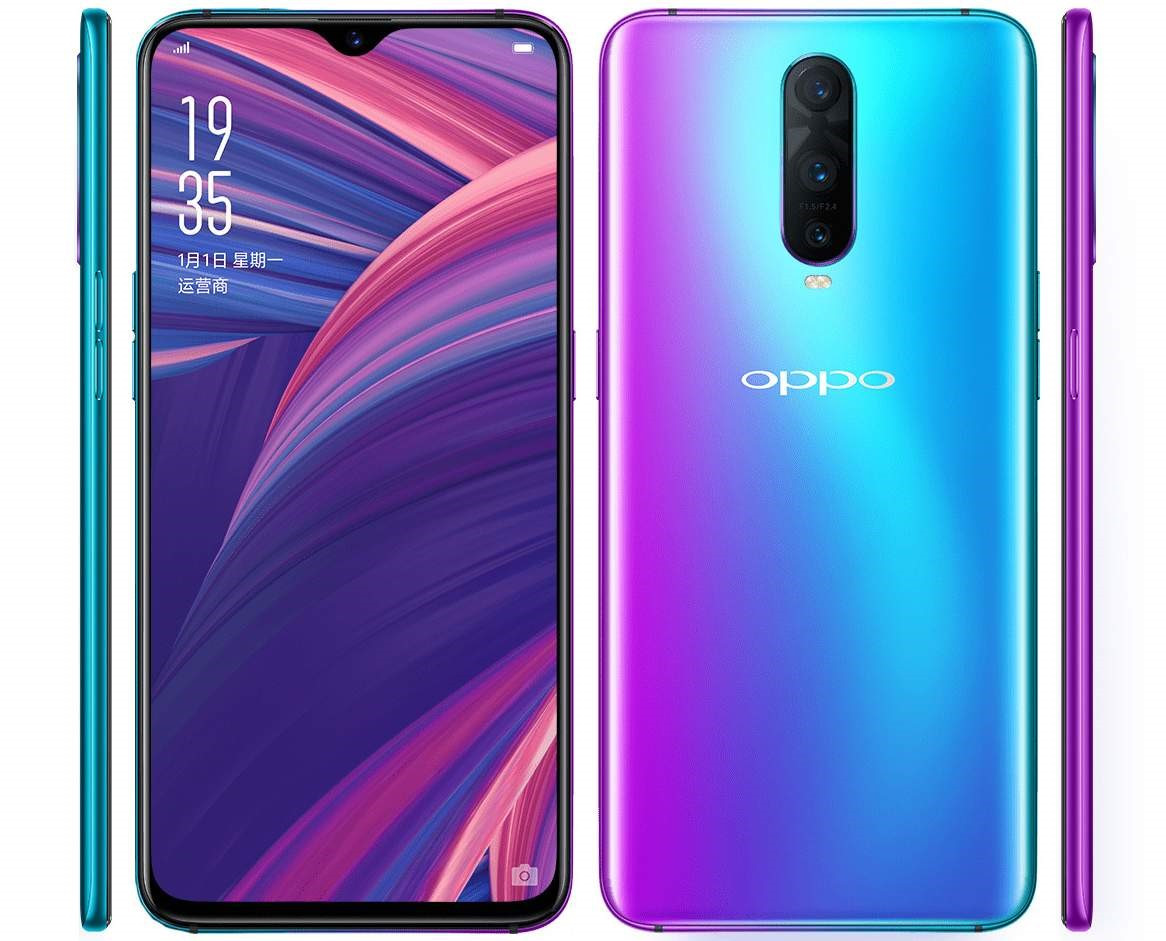 Oppo R17 Pro - a beautiful camera phone on Snapdragon 710
For a long time Android smartphones could hardly be called really appealing. Samsung probably would be the best, although even now questions about their design remains. At the same time instantly won the trust of users due to the beautiful design, premium body materials, advanced technical specs at good price point. Its Chinese brand but comparable with Huawei who is leading manufacturer of gadgets.
Oppo R17 Pro primarily attracts attention with its appearance since it is a glass device with unusually beautiful colors in the style of iridescent red and blue, as well as emerald green. Also it stands to mention the frame is almost missing on the sides, a very small indent from the bottom and a barely noticeable drop-shaped cut-out in the screen. The display itself is made by AMOLED technology and occupies more than 85% of the usable area, offers a diagonal of 6.4 inches, Full HD + resolution and an aspect ratio of 19.5: 9. Inside the display is a built-in fingerprint scanner, ultrasound which means it is very fast and accurate. The best subflagman Qualcomm Snapdragon 710 chip will ensure the decent work of Oppo R17 Pro. Nevertheless, tsmartphone has even more RAM and more memory than most of the flagship smartphones of 2018 - this is 8 GB of RAM and 128 GB of ROM. The main highlight of the smartphone is the triple main camera:
12 MP sensor with a physically changeable diaphragm from f / 1.5-f / 2.4, sensor size 1 / 2.55 ", pixel size 1.4 μm, autofocus Dual Pixel;
20 MP sensor with f / 2.6 aperture, optical stabilization, autofocus;
3D stereo infrared camera (used to determine the depth of the image).
As you can see, the main 12 MP sensor is completely borrowed from the Galaxy S9 Plus, and this automatically ranks the Oppo R17 Pro as one of the best camera phones in 2018. At the same time,Oppo did not copy Huawei P20 / Mate 20 Pro and the third sensor is not even a camera, but an infrared sensor, which is used in the same Face Unlock on iPhone X and Xs. As for the front camera, Oppo didn't pump up here either - there is a 25 megapixel Sony IMX576 sensor with f / 2.0 and a pixel size of 0.9 microns. Finally, it is worth noting that the smartphone has a dual battery with a total capacity of 3700 mAh. The capacity is excellent and fast charging SuperVOOC helps to dial up to 40% in just 10 minutes of time.
If you are you excited as much as we are, you can purchase it at our store.