Nokia 8.1 - a beautiful and powerful smartphone with advanced cameras at a low price.
June 21, 2019 • Android • new-launch • News • Nokia
For a long time smartphones from the Nokia company did not appear in our reviews. Although lately the brand has reduced production volumes, introducing new products less and less often, this does not negate the fact that there are many worthy gadgets in the company's line up. At the same time, they are getting cheaper and today you can snatch a Nokia smartphone at the less than flagman level for mere pennies. One of such interesting in price is the device Nokia 8.1, which has advanced features, excellent design and build quality, as well as a capacious battery.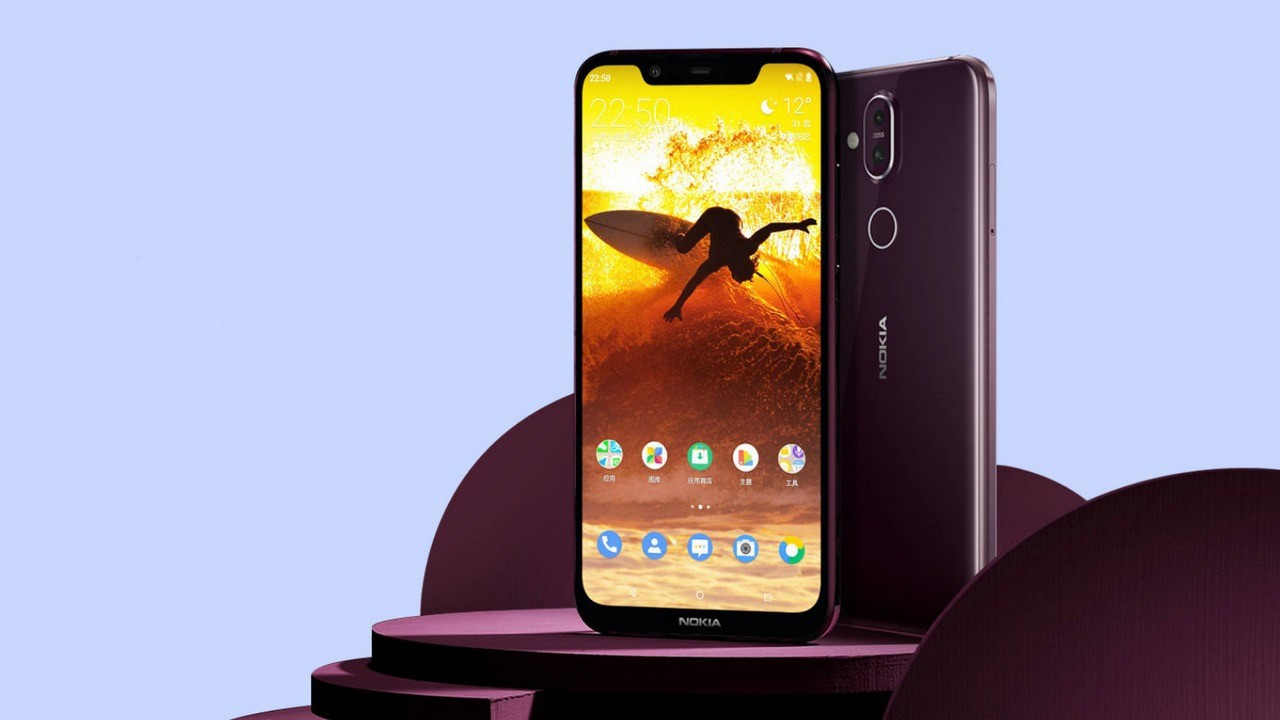 Nokia 8.1 - a great inexpensive smartphone for fans of pure Android
There are a lot of great smartphones on the market, but most of them work on the Android operating system strongly customized by the manufacturers themselves. For example, MIUI, EMUI, One UI, etc. - not all users like their User Interfaces, but the benefit is the devices on a pure Android system, made exactly in the form in which Google itself conceived it. The advantage of a clean system is the speed of receiving new updates, the speed of work, the minimum settings and maximum convenience.
Nokia 8.1 is a gadget representative just on a clean Android system. This is really a worthy solution for those who need a powerful, reliable and running like a clockwork. The smartphone offers a modern look with a frameless design, a glass case reinforced with a metal frame, as well as compact dimensions with a not very small display. The Nokia 8.1 screen is made using IPS technology, it has a diagonal of 6.2 inches, an aspect ratio of 19: 9 and a resolution of 2280x1080 pixels. The display has a sufficient margin of brightness and contrast, supports HDR10 technology, and also has a natural colour reproduction (up to 96% NTSC) - the useful area of ​​the screen exceeds 81%.
Nokia 8.1 is perfect for those who like to play on a smartphone too. The device is able to run any heavy games in high graphics settings with excellent fps. The high performance of the smartphone is provided by the advanced Qualcomm Snapdragon 710 processor paired with the Adreno 616 graphics accelerator. The memory in the device can be from 64 to 128 GB constant (+ micro SD), and from 4 to 6 GB of RAM - this volume will be enough for everyone!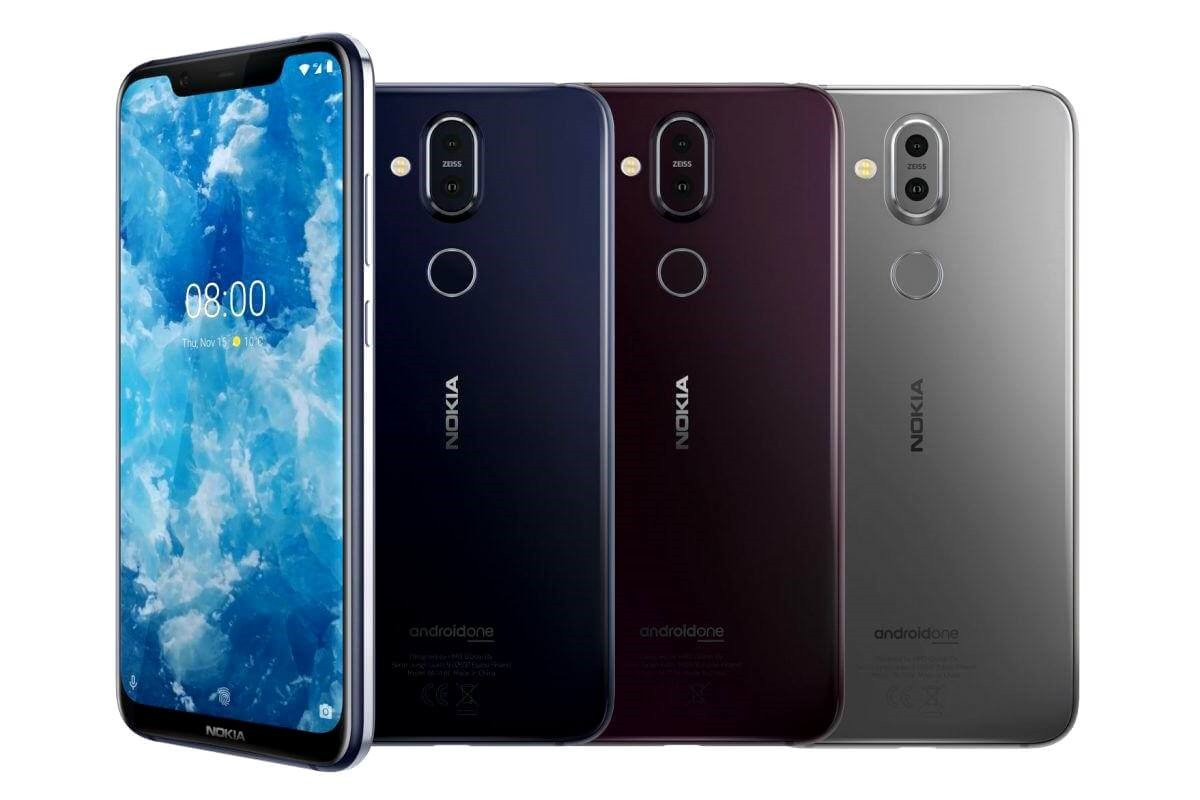 Nokia 8.1 has an advanced main camera consisting of two sensors of 12 MP + 13 MP. The aperture ratio of the lens of the main module is f / 1.8, and the additional one is f / 2.2. A bunch of Sony IMX363 and Samsung S5K3L6 sensors are used, while high-quality Carl Zeiss optics are used in camera lenses. Phase Dual Pixel autofocus, large pixel size up to 1.4 microns, high-aperture optics and high-quality lenses - all this allows the device to shoot perfectly in any conditions. It is also worth to mention that Nokia 8.1 has a powerful 20 MP front-facing camera, which also has Carl Zeiss optics. The peculiarity of the selfie module is that with a lack of light, it can combine 4 in 1 pixel, thereby achieving their large size up to 1.8 microns.
The undoubted advantage of the Nokia 8.1 is that the smartphone has an NFC module. Also, the device boasts the OZO Audio system (3D surround sound and sound recording using 2 microphones), a Type-C port, a 3.5 mm jack and a capacious 3500 mAh battery. Autonomy at the smartphone is really impressive, as it has not only a good battery but also an energy-efficient processor, built according to the norms of the 10-nm process technology. You can charge your smartphone using both normal and fast charging, the maximum power of which can reach 18 W - this is Quick Charge 3.0.
You can buy Nokia 8.1 in our online store at a very attractive price, which is lower than the official one - just $ 364!
Subscribe to our newsletter or follow us on FB and get notified with our promotions and new launches.