Nokia 4.2: just a good smartphone
August 22, 2019 • Android • new-launch • News • Nokia
Compact and high-quality smartphones are a rarity in today's market. Now everyone is chasing after dimensions and records: the largest screen, the largest megapixel, the most powerful battery. And who will think about practicality? This question is answered by Nokia and its new smartphone from the budget segment: Nokia 4.2. This is a really compact smartphone that has everything you need onboard: pure Android, NFC, a dual camera and a fingerprint scanner. If you are interested in Nokia 4.2, then we advise you to read this review to the end. Most likely, you will like it even more.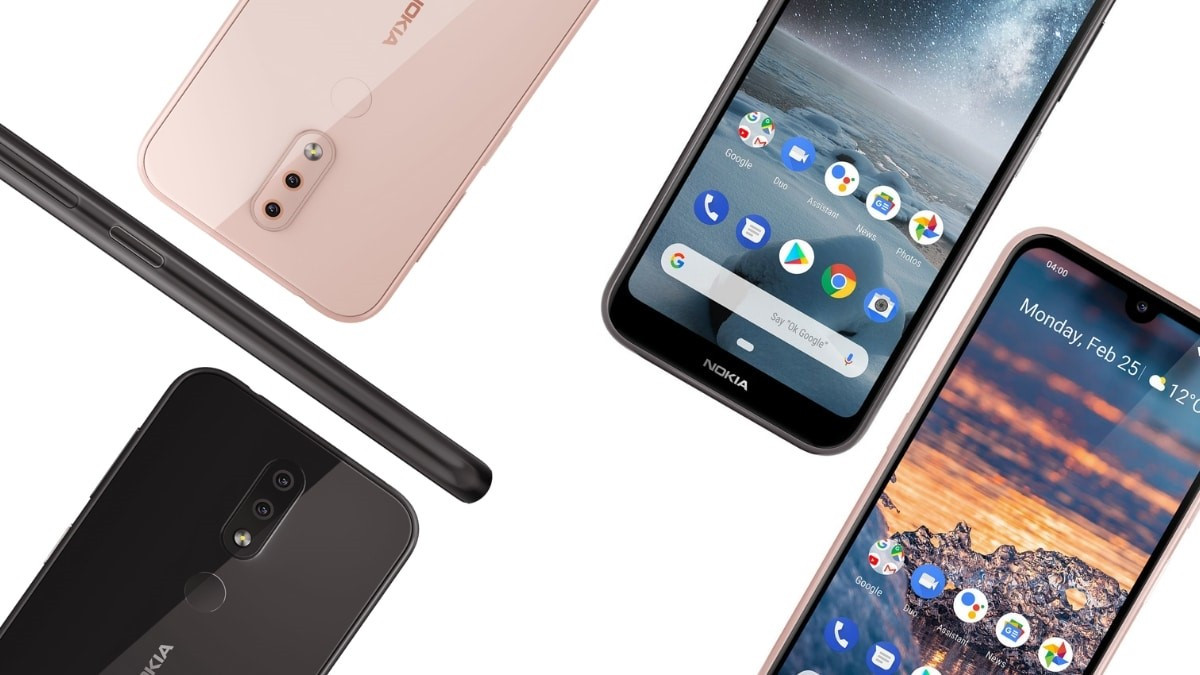 Nokia 4.2 Review - Features, Performance, Cameras
One of the main advantages of this smartphone is its practicality. Due to the modest size Nokia 4.2 fits in any pocket. What to say about the palms - the phone really lies well in the hand. Probably most of us have already forgotten how to use a smartphone with one hand. But with Nokia 4.2 it became possible. The diagonal is only 5.71 inches. Of course, you will be surprised, but this is enough. Information from the screen of Nokia 4.2 is absorbed comfortably, the brightness of the gadget is acceptable, the color rendering is at the level. The display resolution is HD +. Budget models give indents along the edges of the matrix. Yes, they are noticeable and quite striking: the display itself occupies only 80% of the front panel of Nokia 4.2. The design of the smartphone is not catchy, but stylish. On the front there is a drop-shaped cutout for the front camera, on the back there is a separate module with a dual camera and a flash, and a little lower in the round recess is a fingerprint scanner.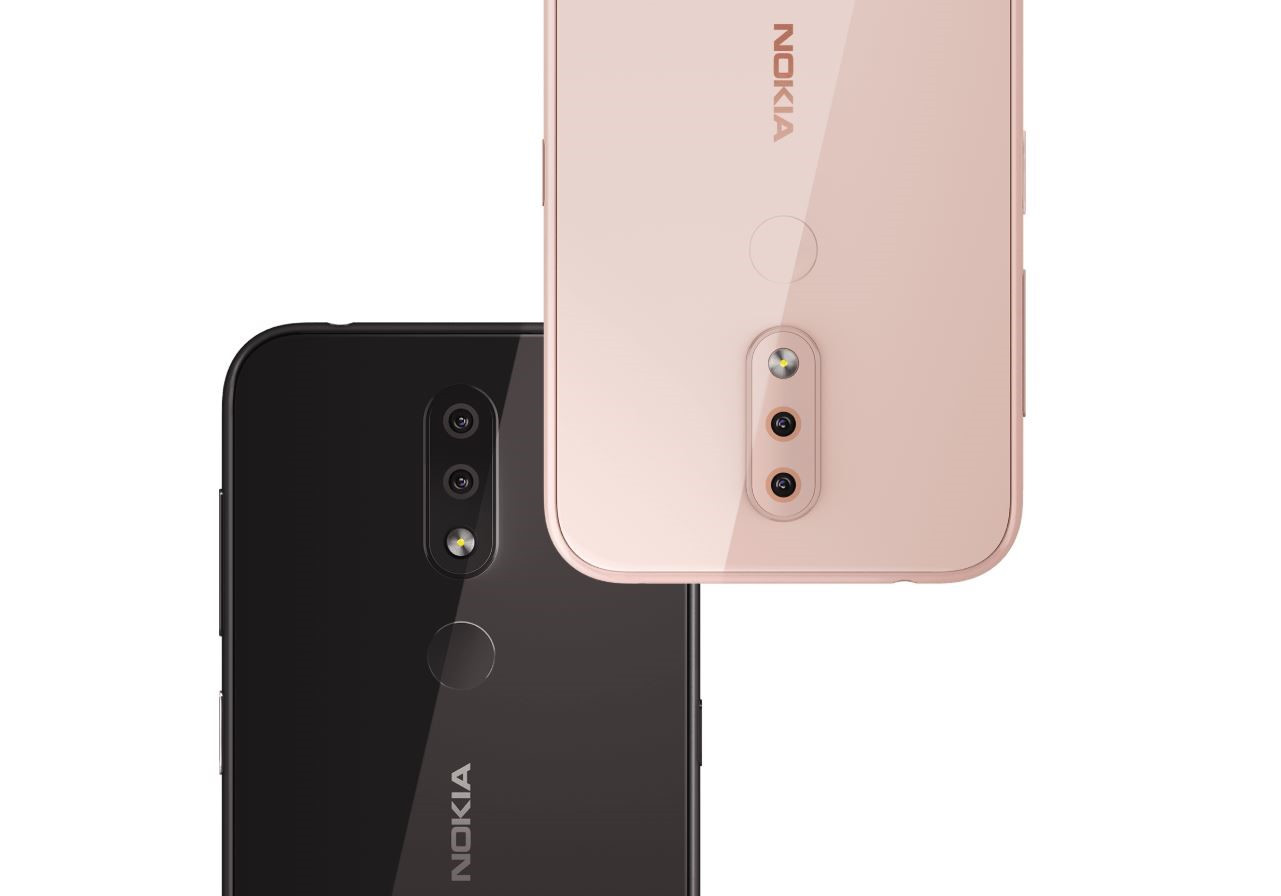 With the performance of the devise, things are not bad: Nokia 4.2 is based on the Qualcomm entry-level processor. The 439th Snapdragon meets all the requirements of the modern market: it has good energy efficiency, supports working with all the necessary wireless interfaces, and is friends with artificial intelligence. If we turn to the numbers and technical specifications, then the Snapdragon 439 is an eight-core processor, the cores of which are divided into two clusters: four cores of the "powerful" block operate at a frequency of 1.95 GHz. The peak clock speed of the core cores is limited to 1.45 GHz. Adreno 505 is responsible for the graphics processing speed on smartphones running Snapdragon 439. Nokia 4.2 has 2/3 GB of RAM and 16/32 GB of internal memory. The latter can be increased using a microSD card. In the synthetic performance assessment test Antutu, Nokia 4.2 will score something in the region of 65,000 points - a good result, but not a stellar one. What is nice, the potential owner of Nokia 4.2 will have a working NFC module available - a rarity for devices of this class.
Nokia 4.2 cameras shoot well: not the best on the market, but not the worst. The detail of the pictures taken with the main camera of Nokia 4.2 is satisfactory. Photosensitivity leaves much to be desired: the dynamic range is not wide, at night the quality of images drops significantly. In such situations, the HDR mode saves. Nokia 4.2 front camera without features - soft white balance and honest color reproduction. The portrait mode on Nokia 4.2 works clearly - without misfires. The smartphone shoots video in Full HD format.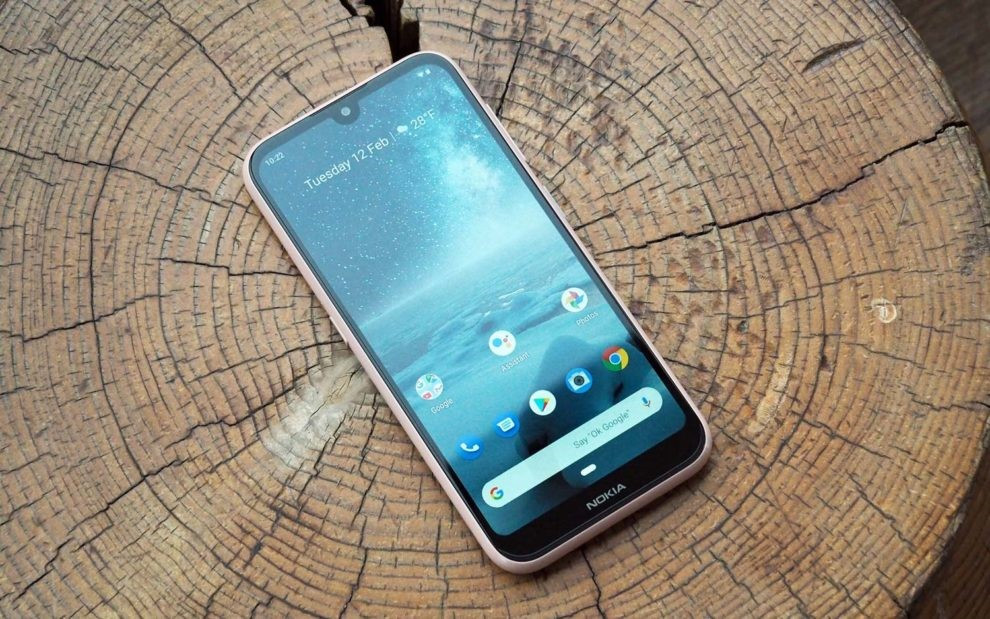 Those who follow the smartphone market know that Nokia smartphones are released on "clean" Android. Nokia 4.2 is no exception. This gadget has Android 9.0 Pie onboard. Nokia 4.2 is part of the Android One program and runs on a clean, not overloaded OS. This means the smartphone will be one of the first to receive fresh OS updates from the "good corporation." What is important: Nokia 4.2 will be the first smartphone of the company with a dedicated button for Google Assistant. It is convenient and practical. By clicking one button, you get complete control over your smartphone. Perhaps at first, it will be inconvenient, but you will quickly get used to the voice assistant.
The battery of Nokia 4.2 is standard - 3000 mAh. From a full charge, the smartphone will live one day. This is a classic option. If you won't play games, then Nokia 4.2 can work even longer. Fast charge, unfortunately, is not supported. Up to 100% of the smartphone charges in two and a half hours.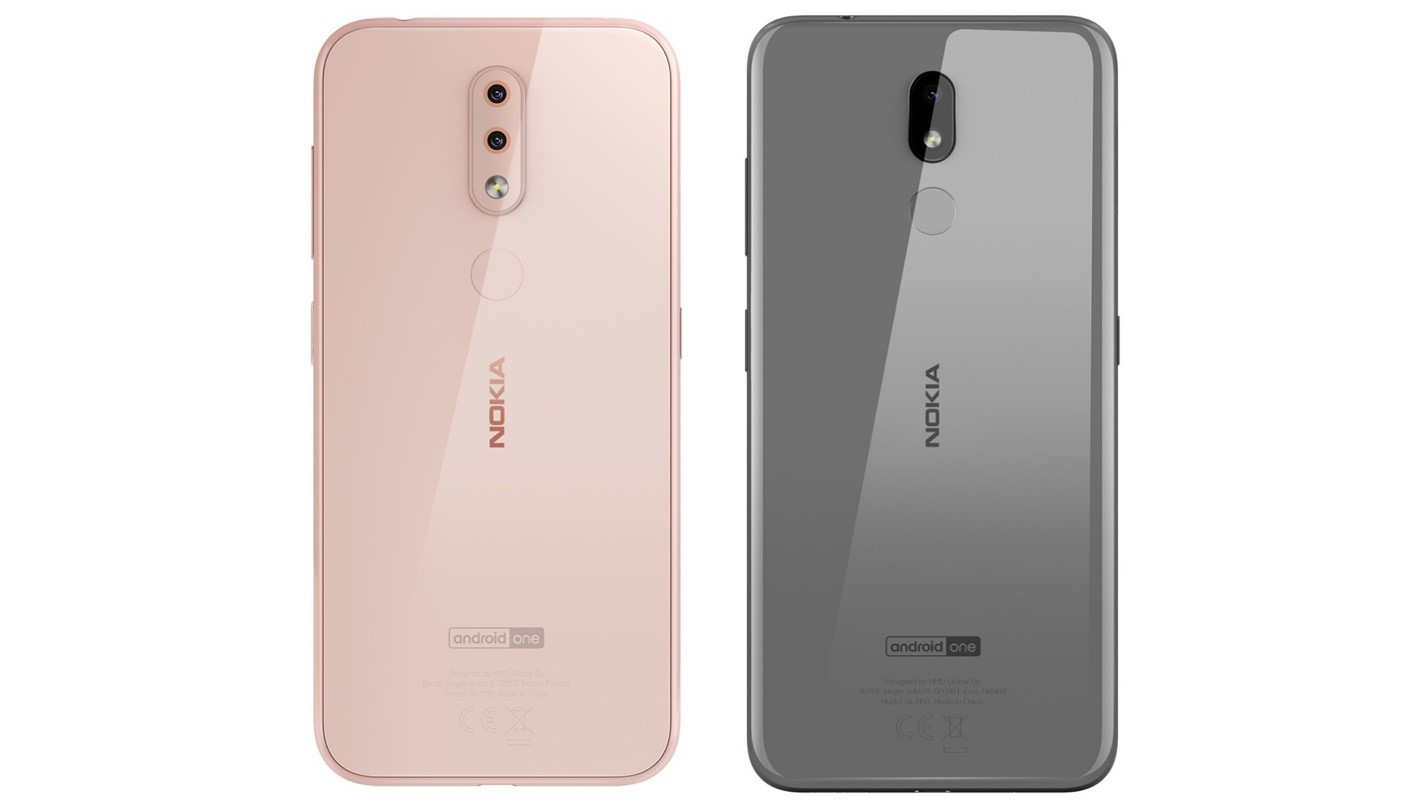 Conclusions: Nokia 4.2 is a compact, basic smartphone for every day. If you are a fan of modern 3D games, then this is not your choice. Nokia 4.2 is a smartphone for those who value practicality, solid battery and quality in their phones. You can familiarize yourself with the cost of Nokia 4.2, as well as buy it on our website.
it on our website.
Nokia 4.2 specifications:

Colors: black, pink;
Case: plastic + glass;
Display: 5.71 ', IPS-matrix, 720x1520, format 18: 9, 80% of usable area, 295 ppi;
Processor: Qualcomm Snapdragon 450, 14-nm, 8xCortex-A53 up to 1.8 GHz, 64-bit;
Video Accelerator: Qualcomm Adreno 439;
Productivity 65,000 points in Antutu;
RAM: 2 or 3 GB, two channels LPDDR3;
Permanent memory: 16 or 32 GB;
Memory cards: yes;
Main camera: 13 megapixels + 2 megapixels, phase detection autofocus, optical stabilization, FullHD recording at 30 fps;
Front camera: 8 megapixels with f / 2.0;
Micro USB 2.0, dual-band Wi-Fi 802.11ac, Bluetooth 4.2, 3.5 mm jack, NFC;
Communication: 2 nano SIM cards, support for 4G LTE Cat.6 up to 301 Mbps;
Navigation: GPS, BeiDou, GLONASS;
Security: fingerprint scanner;
Battery: 3,000 mAh, lithium-ion;
OS: Android 9.0 Pie;
Dimensions: 148 x 71.3 x 8.39 mm;
Weight: 161g.
You can Subscribe to our newsletter or follow us on FB and get notified with our promotions and new launches!