Huawei Y6 Pro (2019) - a quick overview of an inexpensive device 
April 24, 2019 • Android • new-launch • huawei • Tip
Almost every day various companies present new smartphones of various cost and characteristics. In the same category of devices now there are many solutions from different manufacturers. And this is definitely good since competition has a positive effect on price cuts, but often the eyes diverge and it becomes unclear what is better to buy. We decided to simplify the task a bit with the choice of a new smartphone for people who have a limited budget. It will be about the new device from the company Huawei, Y6 Pro 2019. This cute modern smartphone should definitely please you.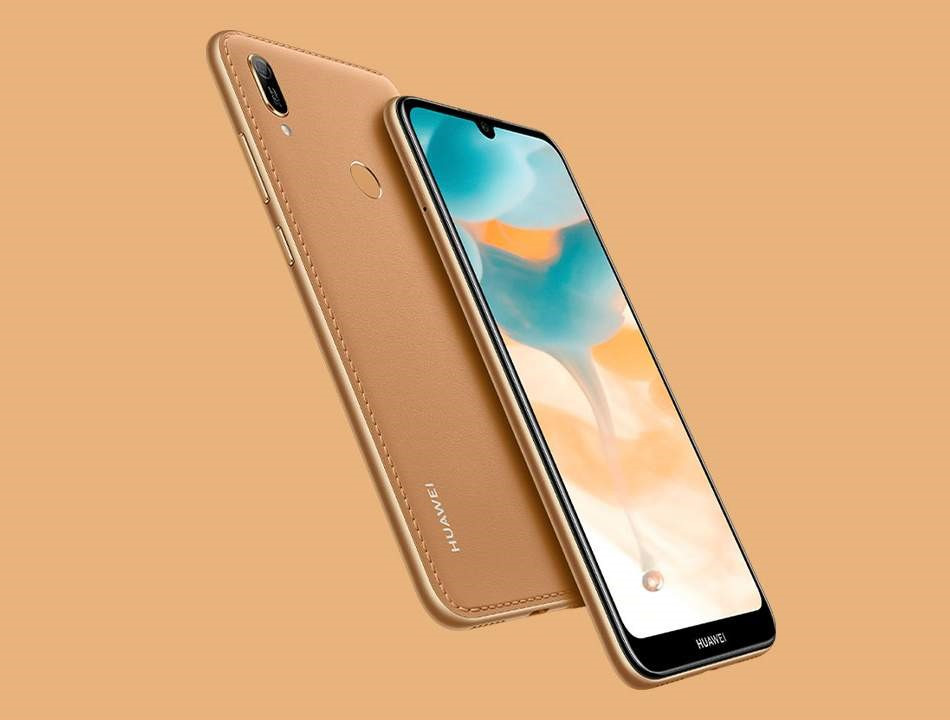 Huawei Y6 Pro (2019) - review of inexpensive high-quality smartphone
The appearance of the new product is not much different from what competitors offer, but this does not affect the fact that the phone itself looks great. Like most inexpensive gadgets, the Huawei Y6 Pro (2019) offers a plastic case styled as a glass, a frameless display with a drop-like cut-out and a protective Gorilla Glass protective glass above the display. Standard gentleman's set, if I may say so, but there is one interesting thing at the smartphone - some colors the device is offered with a back cover, stylized under the leather. This interesting solution before was often offered by Samsung.
The display in the device is budget in all respects: the resolution of the entire HD is + 1560x720 pixels, the IPS matrix, the contrast is around 1500: 1, the aspect ratio is 19.5: 9 and the usable area is not more than 80%. Nevertheless, for everyday tasks such as watching videos and playing games such solution is sufficient. Screen size is 6.09 inches. As for the processor, it also offers an entry-level solution, namely Helio P22 from Mediatek. Although the chipset is not famous for high scores in Antutu (approximately 65,000), it is enough for all the necessary tasks. The main thing is that during normal use nothing slows down, and as for games, we can say that it pulls not too heavy toys at medium graphics settings. The RAM Huawei Y6 Pro (2019) offers 3 GB, and a constant 32 GB with the possibility of expansion with micro SD cards.
Really pleased with the camera apparatus, as it is only one (there is no these marketing 2 MP, which do not play a special role, but affect the cost), and offers very high-aperture optics with a f / 1.8 aperture value. The resolution of the main photo module is 13 MP, which is enough for most of the images. The front camera is simpler, which is natural, and already offers the user 8 MP with f / 2.0 and the ability to recognize faces. Since the device is endowed with a low resolution display, a 12-nanometer, energy-efficient processor and has a balanced-on-power Android 9 system with an EMUI shell, Huawei decided to save a large battery for other smartphones. Huawei Y6 Pro (2019) has a 3020 mAh battery with charging via a micro USB connector. The only thing that can disappoint in a smartphone is the missing NFC module.
But the price does not bite and you can safely grab this device for $ 145. Decent price for a good budget machine.
Subscribe to our newsletter or follow us on FB and be the first to get notified with availability of this gadget.
You can also place pre-order at your website and become the first owner of this novelty!