Huawei Honor 8X - almost perfect affordable smartphone
January 02, 2019 • huawei • News • Android • new-lauch • Essential
Smartphones of the middle and pre-top segment have advanced by a lot to the extend that you can be easily mixed up with flagships that cost a lot of money. Premium body materials, modern design, edge-to-edge display with minimal frames, powerful processor and advanced cameras are not a description of modern flagships, but a real picture of sub-flags. The boundaries between the classes of devices are blurred, becoming less noticeable which is good news for user like you and me. Thanks to this, we can get a really advanced gadget at a very competitive price without feeling limited in one way or another. One of these affordable smartphones, which can be easily mistaken for an expensive top-end machine, is Honor 8X model from a subsidiary of Huawei. Beautiful and powerful, with an advanced camera, a large battery and NFC module - almost ideal, don't you agree? So if there is no obvious difference with higher category devices, why would you pay more?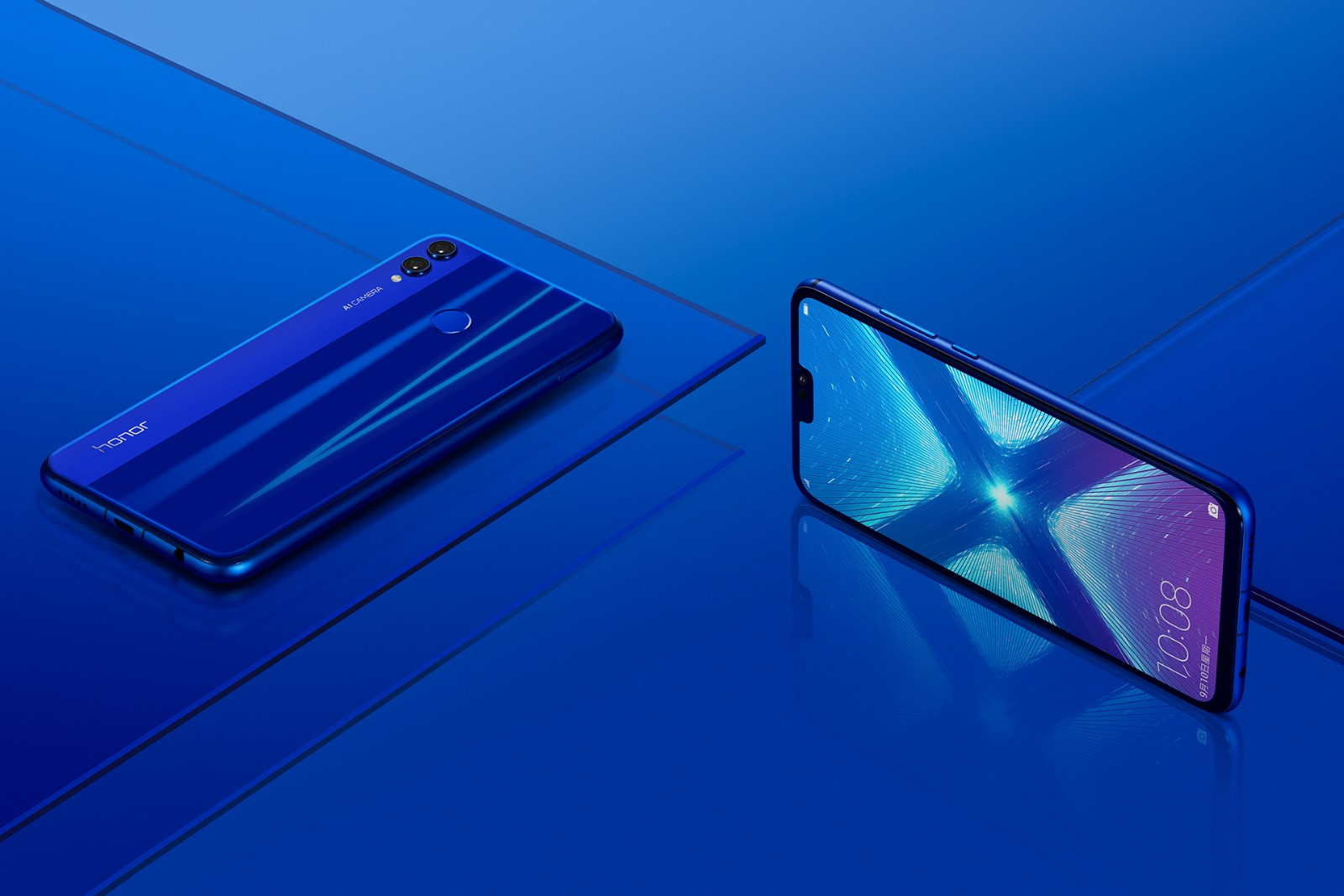 Honor 8X – indeed one of the best smartphones in 2018
Over and over again you can find Honor 8X listed in the Top Best mobile devices of 2018. This device actually deserved the title of the best, since it almost perfectly complied with two fundamental criteria - price and quality. Cost as low as $230 is perfectly combined with a beautiful glass case, productive filling and good cameras. It is no secret that many Xiaomi devices can offer this, but the presence of the NFC module in the Honor 8X at the time interrupts all its trump cards. After all, the smartphone has no obvious drawbacks and you can only complain about the micro USB port, which is outdated and is actively being replaced by many already with Type-C. But this is the lesser of two evils, so buyers choose a less convenient wire connection for charging or synchronization rather than depriving themselves of the pleasure of contactless payments. If you suddenly thought that we were praising the gadget too much and in reality it was not, then let's go through all the advantages of the device in more detail:
Design and materials of the case. Now in the world of mobile technology smartphone body's made of tempered glass and a metal frame are considered fashionable. Due to this, the devices look expensive, presentable, stylish and interesting, because many people also use the effect of color gradation;
The frameless screen with a mono-brow. Despite the fact that many people complain that there is a cutout in the screen of the type of iPhone X in modern gadgets, the reality is quite different. Buyers prefer monobrow smartphones and this is understandable since always iPhone-like gadgets are the trend. By the way, the monobrow from the Honor 8X is small and not very striking, especially on the 6.5 inch screen;
Powerful processor. Productive stuffing is not only points in Antutu or smoothness in heavy games. Modern processors are closely connected with all components of smartphones in the sense that without the available power you cannot achieve high quality photos and videos, do not get high autonomy or sound quality. HiSilicon Kirin 710 is a Snapdragon 660 chipset that can cover almost all the needs of the modern user;
Advanced cameras. The Honor 8X is not a top-end camera phone as neither status nor price are allow it to happen. But at the same time its dual camera at 20 + 2 MP with high-aperture optics f / 1.8 is capable of much. Good photos with a lack of light, high-quality portrait shots, as well as excellent selfie due to the 16 megapixel front camera;
Capacious battery. There are many attractive devices that are ideal in everything except autonomy. 3000 - 3300 mAh spoil all the positive emotions about these smartphones, but Honor 8X offers a solid 3750 mAh with fast charging function. Optimized OS, energy-efficient chipset, high battery capacity - we get a solid autonomy;
Low cost and NFC. Affordable price tag - one of the most important criteria for success. The presence of NFC is the very bonus that is often absent in very attractive smartphones of other brands.
We hope that you made sure that the Honor 8X is not just a smart phone that Huawei is trying to sell at any price, but a device that deserves attention. Of course, there are some minor flaws in the apparatus, but no one is perfect, right? The main thing is that the advantages of the Honor 8X are much more than the shortcomings.