Honor 8X - a powerful and very beautiful smartphone with an advanced c
November 23, 2018 • Android • new-launch • News • honor • huawei
In recent years Huawei has been trying to introduce a rather balanced smartphones line up, while their 2018 flagships P20 Pro and Mate 20 Pro has been top ranked in list of the best camera phones in the world. However, Huawei's smartphones themselves are more expensive than counterparts from Meizu, Xiaomi and others. To make things better, Huawei uses a small trick -they introduce no less worthy devices under the Honor brand with lower price tags. As a result we get beautiful, powerful gadgets cater to every taste and budget. Thus, under the Honor brand were recently released flagship slider Magic 2 as well as two very promising devices from the middle class Honor 8X and 8X Max. Since the last two devices are similar in many respects, we will briefly and informatively try to talk about the Honor 8X, which turned out to be the best amongest.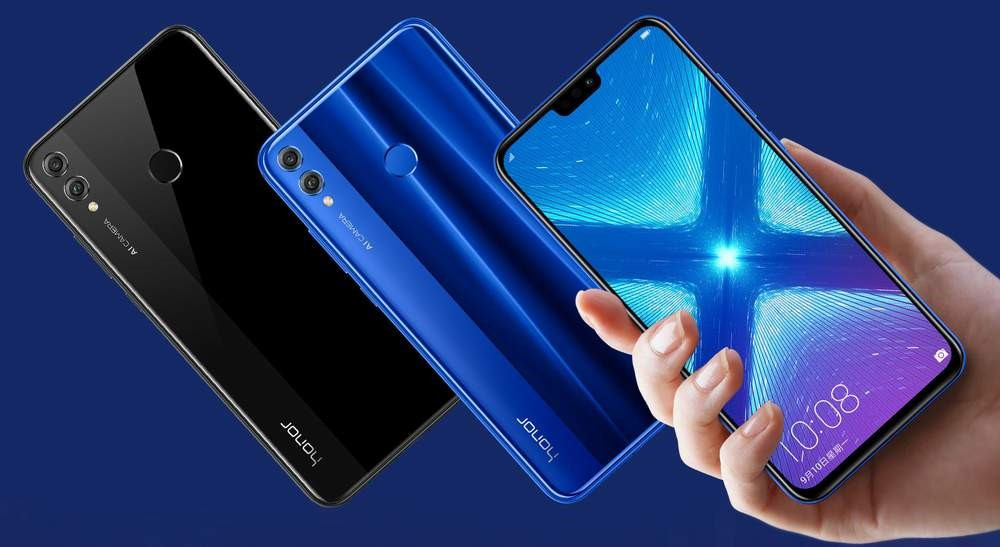 Honor 8X - Kirin 710's own production chipset and advanced dual camera available to all Huawei.
This sub-brand Honor very rarely rely on Qualcomm and mainly utilize their own development. Honor 8X can offer a fresh and advanced processor Kirin 710, which is equivalent to Snapdragon 710 - the most powerful chip for mid range phone. Of course in some aspects, Kirin 710 may not be as powerful but in general it is a great gaming solution (130,000 in Antutu) with optimal power consumption due to the modern process technology of 12 nm.
The appearance of the device for the middle segment is clearly above competition. Glass case with three color options (black, blue, red), metal the thinnest frame around the screen. It looks great due to large 6.5 inches display Honor 8X while the size of the smartphone remains quite compact.
Honor 8X camera is another advantage of this device - it has a main dual photo module with a resolution of 20 MP and 2 MP sensors. Special app and artificial intelligence are used to improve photos fittingly. This helps camera to correctly set the white balance, exposure and other parameters. At the same time, there is also HDR mode which increases the dynamic range in the final images and there is a mode with multifunctional manual settings for mobile photographers. Whether in afternoon or evening, Honor 8X will be able to take a great shot due to the fast f/1.8 lens. The smartphone can produce great portrait photos with 20MP sensor providing high details, and 2 MP camera measuring the depth of the image and correctly separates the background from the front. For high-quality selfies, a 16 MP camera with f / 2.0 is provided - clear and beautiful photos are guaranteed.

Honor 8X - two days of unbridled fun
Last but not least a few words about Battery life since this is one of the most important parameters. The device has a capacious battery at 3750 mAh. With this capacity and energy efficiency of the chipset, the gadget can work up to two days without recharging. Just imagine how many cool photos you can take without worrying about running out of battery.