Galaxy Z Flip - a comprehensive review of the folding flagship and comparison with the Motorola Razr 2019
February 18, 2020 • Android • new-launch • Samsung
On February 11 Samsung introduced several flagship smartphones from the Galaxy S line, and also presented fresh wireless headphones. However, a new folding model of the smartphone has become an equally important novelty of the brand - we are talking about the Galaxy Z Flip. Unlike the Galaxy Fold, a smartphone turning into a tablet, this clamshell is just a foldable smartphone. In its form factor, the Galaxy Z Flip is fully consistent with the Motorola Razr 2019. But the similarities end there since the Galaxy Z Flip offers hardware of a completely different level. In general, let's take a closer look at another miracle of engineering.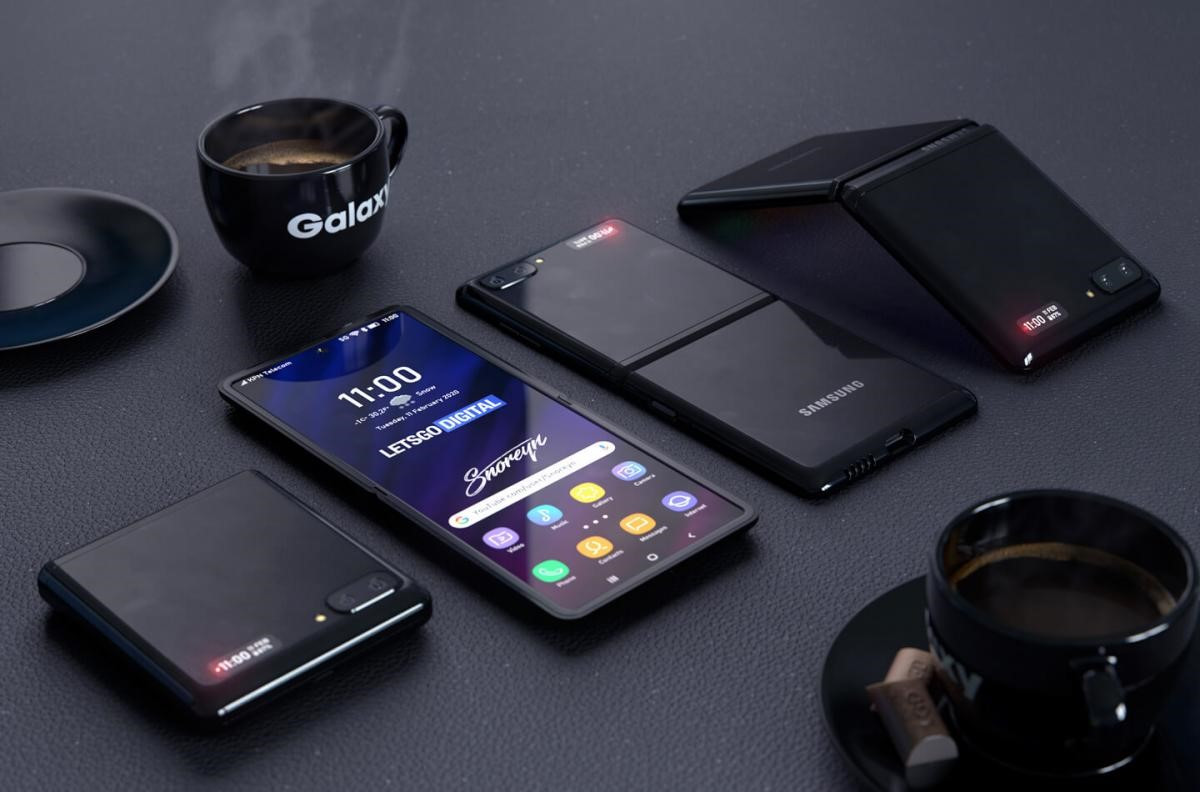 Galaxy Z Flip - a full-fledged folding smartphone
Foldable smartphones today are relevant. The dimensions of gadgets have long become transcendental - it is impossible to use one hand with any of the modern devices. Yes, and wearing them in jeans pockets is still a "pleasure". At the same time, reducing gadgets is not the right decision, because now everything is focused on content - the more it fits on the display, the better. It would seem an insoluble task, but smartphone manufacturers thought carefully and decided to bend smartphones - the benefit of OLED displays allows you to do this without any difficulties. You can bend in different ways, it is. For example, Huawei decided to make a Mate X tablet, which folds into a two-way smartphone, and Samsung released the Galaxy Fold smartphone, which folds into a tablet. Then Motorola burst into the market, which completely bent the familiar smartphone.
The latter, apparently, prompted Samsung to reconsider its attitude towards bending smartphones - this is how the Galaxy Z Flip appeared, which is an analogue of Motorola Razr 2019. Such a decision of a folding smartphone is the most advantageous and Samsung itself calls it the "form of the future" gadgets. Let's get acquainted with the technical equipment of this device.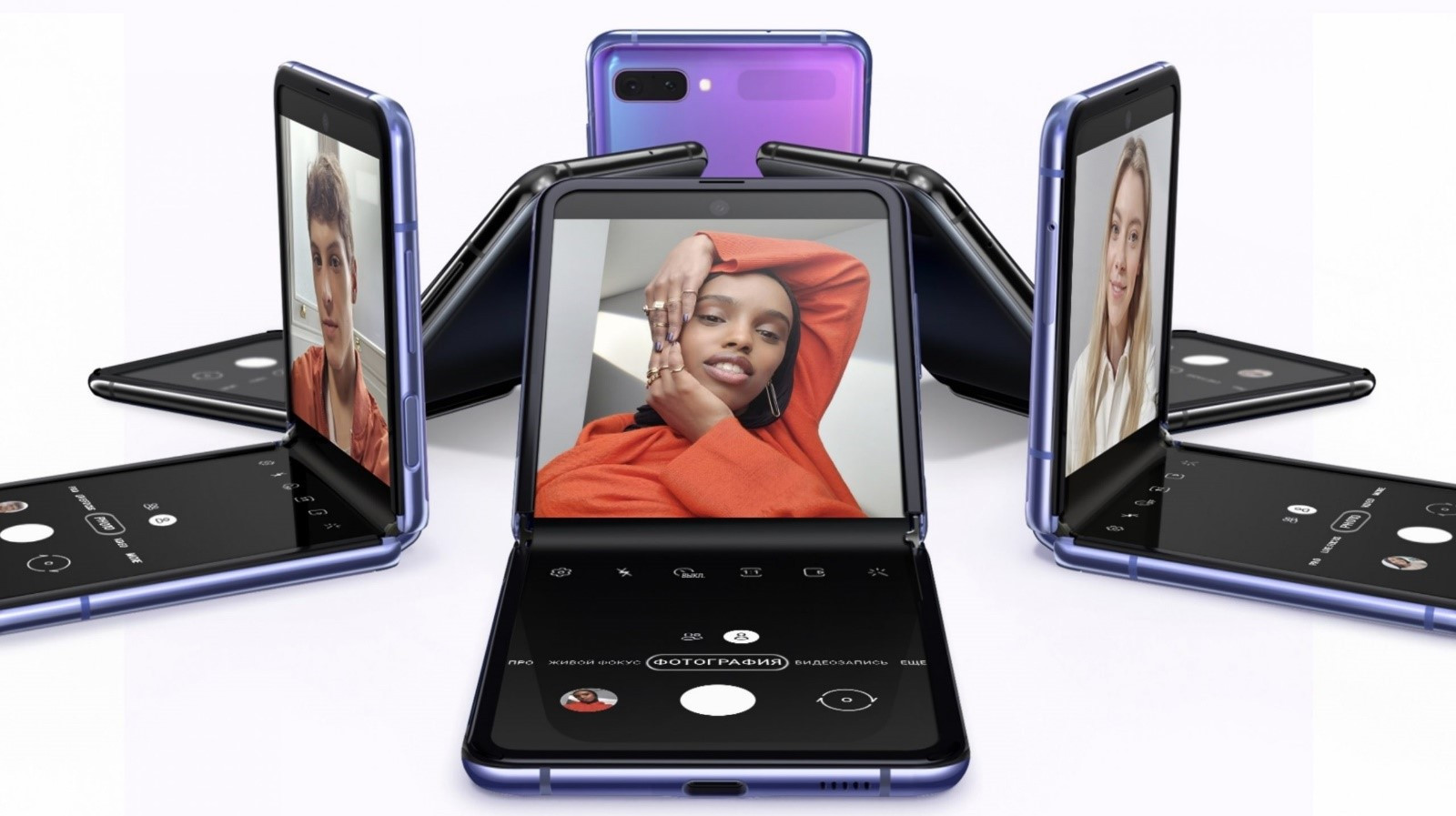 Galaxy Z Flip - Specifications
If we forget that we have a folding device, then it can be easily confused with any classic flagship smartphone of 2019. After all, the Galaxy Z Flip equipped with a large 6.7-inch Super AMOLED-screen with a resolution of FullHD +, which provides a pixel density of up to 425 dots per inch. For the operation of the device meets the top processor of the past year Snapdragon 855 Plus, supplemented with 8 GB of RAM, as well as an internal drive of 256 GB.
The camera on the rear panel consists of a dual sensor: one 12 MP sensor is responsible for standard photos, and an additional 12 MP camera photographs with an ultra-wide viewing angle. The aperture of the first lens is f / 1.8, and the second f / 2.2. On the front panel there is a 10 MP selfie camera. What is the main camera, that the front ones can record video in 4K resolution, only for the main frame rate is 60fps, and for the front 30fps.
The average battery capacity is a 3300 mAh battery with support for fast charging via wire (15W) and wireless (9W). There is Bluetooth 5.0, Wi-Fi 6, an NFC module and a fingerprint scanner on the side. The dimensions of the Galaxy Z Flip when unfolded are 167.9 x 73.6 x 7.2 mm, and when folded 87.4 x 73.6 x 17.3 mm.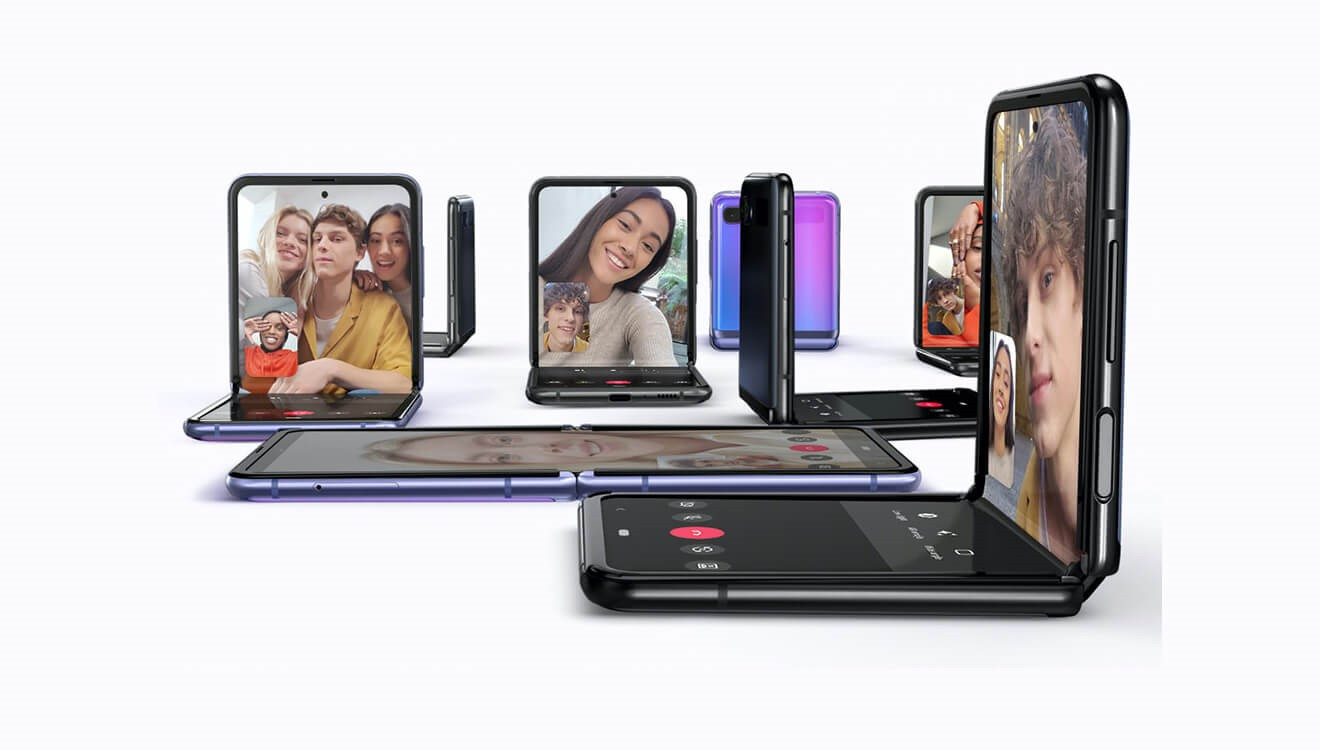 Galaxy Z Flip - comparison with Motorola Razr 2019
We have already mentioned how the Galaxy Z Flip differs from Galaxy Fold and Mate X, and due to the different form factor it is not entirely correct to compare smartphones. But Motorola Razr 2019 and Galaxy Z Flip are very similar in appearance, so here are a few facts that show the superiority of Galaxy over Razr:
Galaxy Z Flip has a glass display cover, not a plastic one. Also, the diagonal of its display is larger - 6.7 inches versus 6.2 inches for Razr;
Galaxy Z Flip has a more powerful chipset (Snapdragon 855+ vs Snapdragon 710);
Galaxy Z Flip has more memory (8/256 GB vs 6/128 GB);
Galaxy Z Flip offers a 3300 mAh battery against a competitor's 2510;
Galaxy Z Flip has a dual 12 MP camera versus a single Razr camera (16 MP with f / 1.7);
Galaxy Z Flip costs $ 1,380, and the 2019 Razr is priced at $ 1,500.
The downside of the Galaxy Z Flip is only that it does not have an external small display, like the Motorola Razr 2019 (more precisely, it is, but very tiny - only time shows). This is not a very important thing, but its presence is clearly better than the absence. In all other respects, Samsung's solution is a cut above the expensive Motorola toy.
Please Subscribe to our newsletter or follow us on FB and get notified of our promotions and new launches!