Black Shark 3 and Black Shark 3 Pro - two incredible gaming smartphones from Xiaomi, gadget review and features
July 04, 2020 • new-launch • Android • Xiaomi
In the spring of 2020 Xiaomi has released two gaming flagship devices - Black Shark 3 and 3 Pro. In addition to the Top hardware, namely the Snapdragon 865 paired with 12 GB of RAM, the devices gave a futuristic look and large displays to play more enjoyable.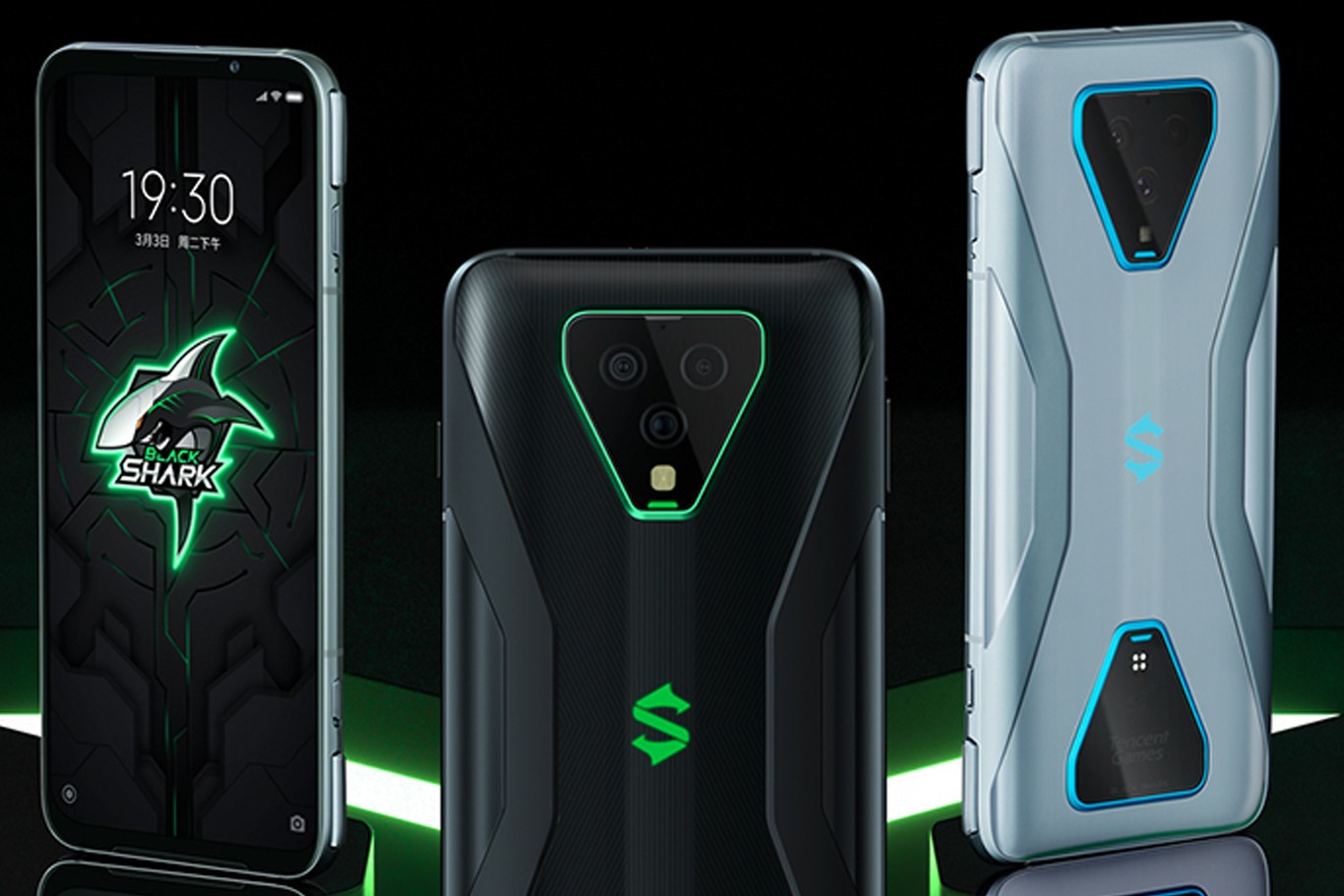 Black Shark 3 and 3 Pro - a luminous body and an advanced screen.
Black Shark 3 has a 6.67" screen with Full HD+ resolution, DCI-P3 color scheme covers all 100% of NTSC space and brightness does not exceed 500 nit. Black Shark 3 Pro looks even more interesting in terms of screen part - it is Quad HD+ resolution of 7.1 inches. Both use AMOLED sensor, 90 Hz image refresh rate and 270 Hz touch layer refresh rate. Both screens also support MEMS and HDR+ technologies.
As for the housing - the back of the devices has a symmetrical design with two large triangles, one with cameras and the other with magnetic contacts for charging. In the center there is a logo in the form of the letter S, which has an LED that sparkles with all the colors of the rainbow. In total, the devices have four different colours: light black, dark grey, silver and bright pink.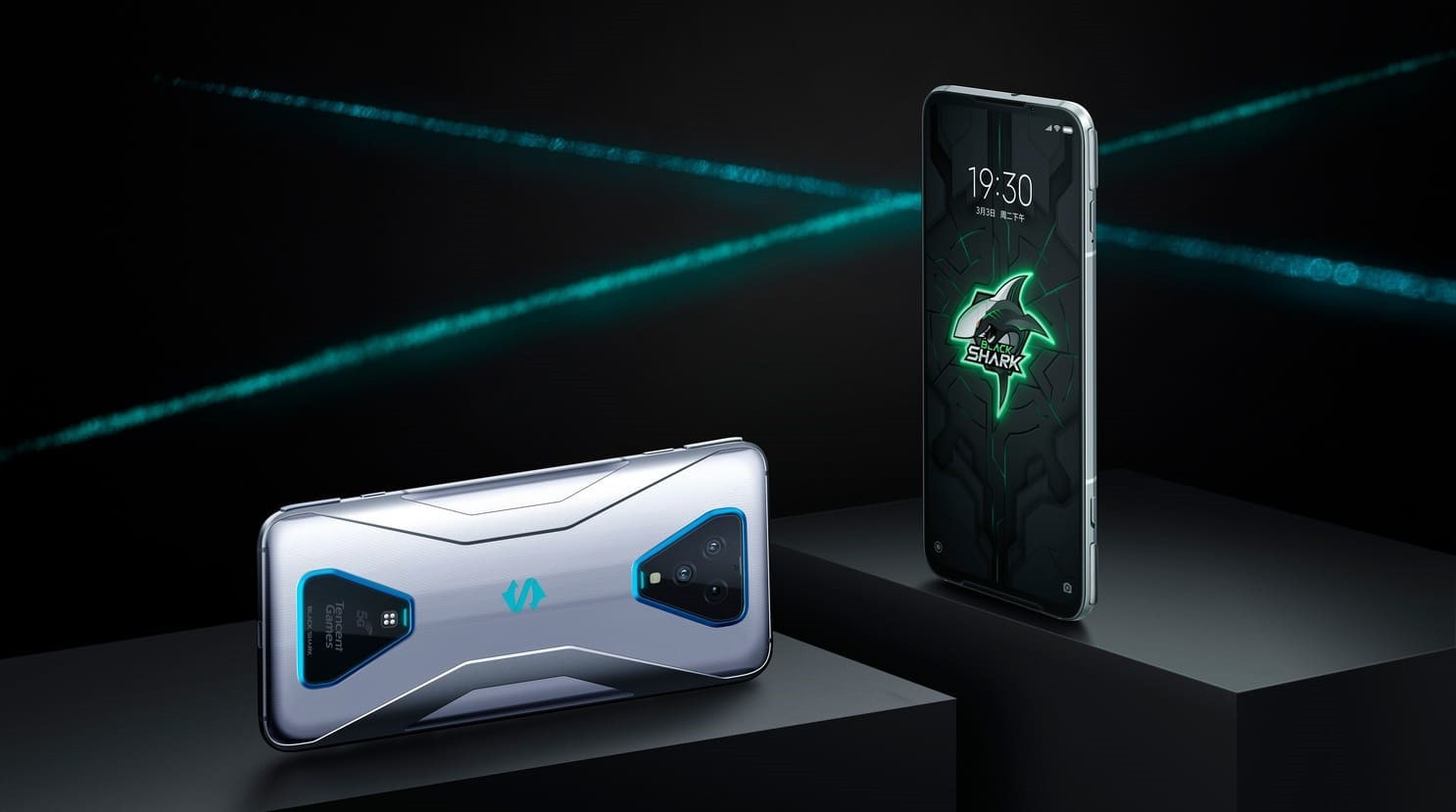 Black Shark 3 and 3 Pro - Gaming Device Performance
The devices work thanks to the top chip Snapdragon 865. The same processor allows smartphones to work in 5G networks. As for the previous gaming gadgets Black Shark 2019, the novelties are about 25% more powerful. In addition, it is worth adding a new AI-engine of the 5th generation, so that Black Shark 3 and 3 Pro better than its predecessors cope with tasks aimed at artificial intelligence.
To prevent smartphones from overheating when actively used, Xiaomi has increased the area of cooling elements and applied liquid cooling. The Antutu, Black Shark 3 and 3 Pro synthetic testers score between 580,000 and almost 600,000 points, which is a lot - both of them top the list.
The devices have from 8 to 12 GB of RAM of the new fast LPDDR5 standard with frequency up to 2750 MHz. This allows smartphones to work with memory faster by 50%, while reducing power consumption by 20%. Black Shark 3 also features a 128/256GB UFS 3.0 drive, while the 3 Pro model features a 256/512GB drive.
Don't forget the various memory acceleration technologies (TurboWrite and HPB 2.0) and Performance Engine + Tencent Game SolarCore. Also, the JoyUI operating system itself is optimized to run games, although it is based on MIUI 11.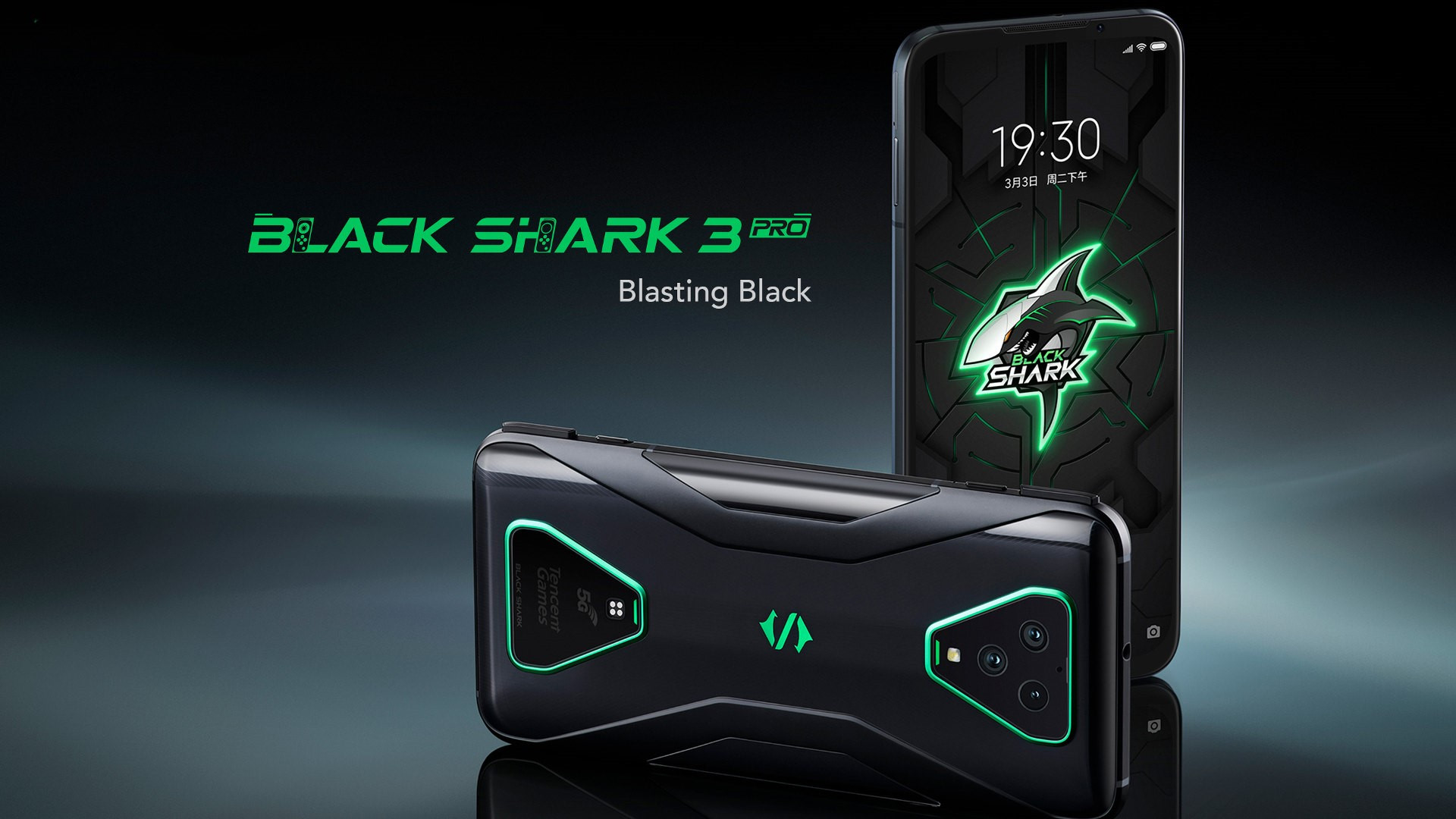 Black Shark 3 and 3 Pro - Networking and Sound Options
Both devices work perfectly in 5th generation SA and NSA networks, support high-speed Wi-Fi 6 Internet. With sound reproduction, too, everything is great for wireless audio transmission Bluetooth 5.0 with support for high definition sound codecs: aptX, aptX HD, aptX Adaptive and LDAC. In addition, Hi-RES Audio is certified.
Black Shark 3 and 3 Pro - camera capabilities
Although smartphones are gaming gadgets with an emphasis on performance, the users' cameras were also pleased. There are three photomodules, and they are placed on a separate triangle area on the back panel. The main camera module on 64 MP with an aperture of f/1.8 has 6 lenses and pixel size 0.8 µm. Supports Quad Bayer technology with 4 pixels in 1 for difficult shooting conditions.
An additional 13 MP camera with an aperture of f/2.25 is required for wide-angle photos with a viewing angle of 120 degrees. A third 5 MP camera module with f/2.2 is used as a depth sensor for bokeh effect photos. Video devices are recorded in 4K at 60/30 fps. There is a slow motion - 480 fps in HD and 240 fps, but in FullHD.
The front camera in Black Shark 3 and 3 Pro offers a 20 MP sensor with f/2.2 aperture. All necessary modes, including portrait, are included. In low light, the sensor combines 4 pixels into 1 to achieve better photo quality, but the resolution is reduced to 5 MP.
Black Shark 3 and 3 Pro – battery life
In this respect, Black Shark 3 and Black Shark 3 Pro are different from each other. The Black Shark 3 is equipped with a 4720 mAh battery (consists of 2 batteries of 2360 mAh each). The advantage of this solution is an increase in battery life. The device is also 2 times faster to charge and heats up less.
With a native 65 W battery charger from 1% to 50%, the device can be recharged in 13 minutes. It takes 12 minutes to charge between 50% and 85%. It takes 38 minutes to fully fill the battery. Black Shark 3 Pro is equipped with two 2500 mAh battery packs - only 5000 mAh. Everything else is the same as a regular version of the smartphone without the set-top box Pro, but the charging time has barely increased.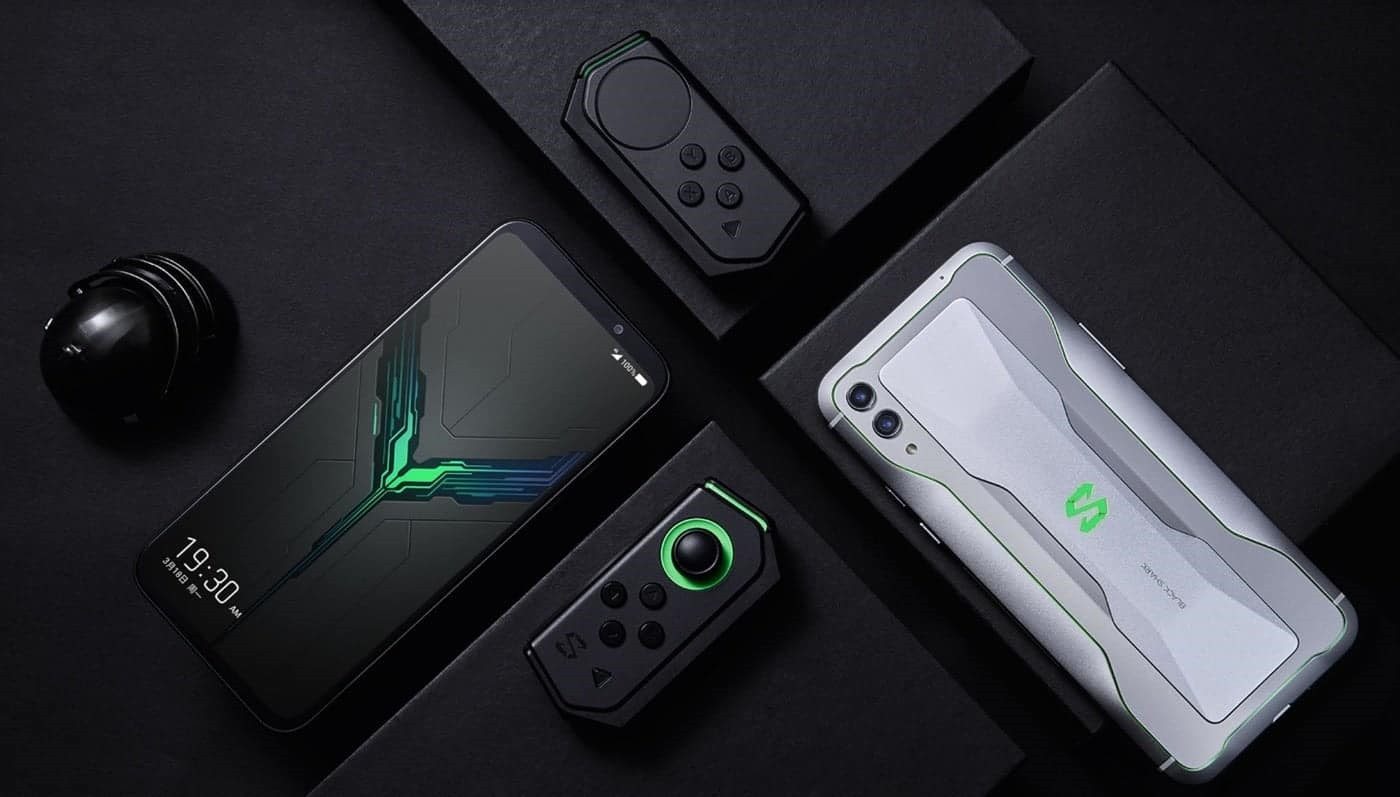 You can buy any of these gadgets on our website. The cost of the basic version of Black Shark 3 for 8/128 GB is 588 dollars. The price of Black Shark 3 Pro 12/256 GB is 886 dollars. There are several models with different body colors available.
Please Subscribe to our newsletter, follow us on FB or IG and get notified of our promotions and new launches!